Link's Awakening and other top Switch games get price cuts at Currys
Some all-time low prices up for grabs!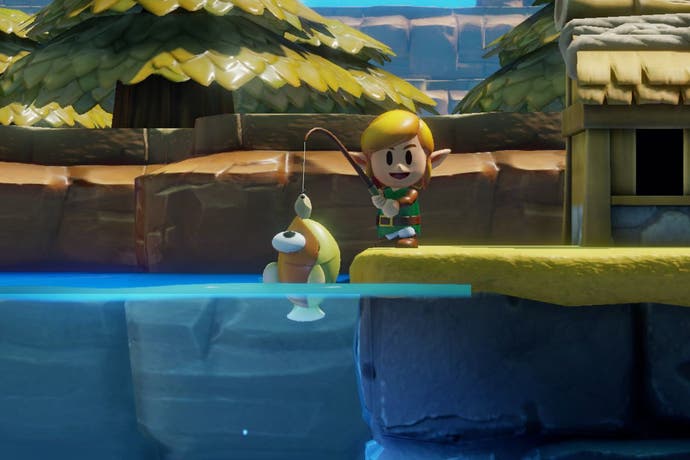 A number of top Switch games - including The Legend of Zelda: Link's Awakening, Super Mario Maker 2 and Super Smash Bros. Ultimate - are now at their lowest ever prices thanks to a new voucher at Currys PC World.
Until 31st March, you can use the code 'PICKME' to save £3 off a selection of eligible products on eBay - including console games. For the most part, this three quid discount doesn't really amount to all that much of a saving. However, there are bargains to be found when combined with some already low prices on a number of Switch games.
The best deal of the lot will get you The Legend of Zelda: Link's Awakening for only £32.99. The wonderful remake of the Game Boy classic hasn't been as low as that since launch so now's the time to get it if you don't have that other big Switch game to be playing right now. You know the one.
The 'PICKME' code can also be used on a handful of games too. Prices vary by game, though, which means some are definitely much better offers than others. And, as they're Switch games, you're still paying a decent chunk of change. That said, these are still some of the best prices we've seen for the majority of games below.
Meanwhile, there's still another day left on the other eBay voucher that's currently live. With this one, you can save more depending on how much you spend. It's not been bad for a few deals on new or upcoming games such as Doom Eternal, Final Fantasy 7 and Resident Evil 3.
---
After more Switch offers? There are loads more over at Jelly Deals. We've got our picks for the best Nintendo Switch SD card, as well as the best Nintendo Switch stylus and the best Nintendo Switch controller.
---
And if that's not enough Switch deals for you, you can also find Final Fantasy 10/10-2 HD Remaster for £22.99, Final Fantasy 12 The Zodiac Age £22.99 and Diablo 3 Eternal Collection for £25.49 at Amazon UK. That's on top of the Final Fantasy sale at the Nintendo eShop that's running until 30th March.