Legend of Grimrock's Dungeon Editor due tomorrow
Along with a bajillion tweaks from the beta.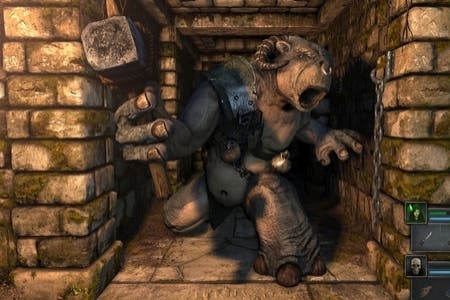 Oldschool first-person dungeon-crawling RPG Legend of Grimrock is getting a level editor tomorrow, 4th October, developer Almost Human has announced.
The Dungeon Editor features over 350 original asset from the game and allows users to upload their own graphics and sound to add blasters and cows, as shown in the trailer below. Creations can then be shared via the Steam Workshop.
Almost Human revealed that there are over 150 mod for the game on Steam Workshop and Grimrock Nexus, indicating that it has a pretty dedicated fanbase. After all, there aren't many games like it than combine archaic tile-based movement with modern graphics.
Our Dan Whitehead was certainly fond of it. "Legend of Grimrock walks a very fine tightrope with outrageous confidence," he said in his 8/10 review. "It reminds us that the old ways still have value, but its thoughtful construction and nuanced balance ensure that it can still stand on its own two feet in 2012 and justify its existence on its own terms."
Additionally, Almost Human is making a bajillion minor tweaks to Legend of Grimrock based on the public beta. For the expansive list of changes, head over to Grimrock.net.