Laura is a brand new character for Street Fighter 5
Electric.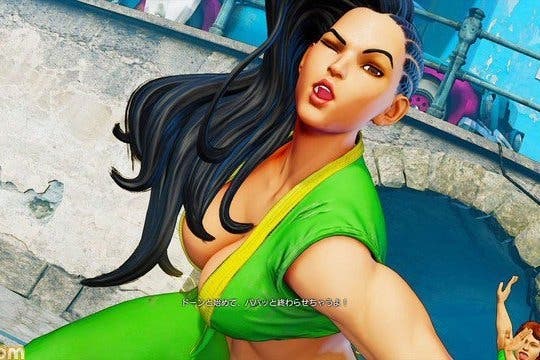 Famitsu has leaked a brand new playable character for fighting game Street Fighter 5.
Laura is seen in screenshots published by Famitsu (grabbed by EventHubs). She appears to be Brazilian (the Brazil stage is in the background), and appears to share an affinity with electricity with Blanka, also from Brazil. Could Laura replace Blanka in the Street Fighter 5 roster?
Capcom has yet to comment on the leak, but Street Fighter producer Yoshinori Ono expressed his dismay on Twitter (it looks like he had planned to reveal Laura at the Brasil Game Show next week).
Yesterday Capcom revealed Zangief, raising the number of announced characters to 13. Laura makes it 14, and Street Fighter 5 is set to feature 16, so only two to go.