Konami shifts 5m copies of Metal Gear Solid 5
!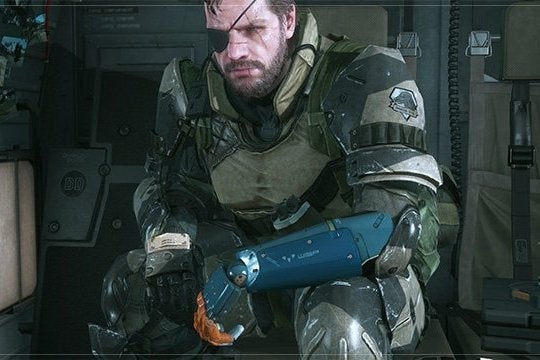 Konami has shipped 5m copies of Metal Gear Solid 5.
In its latest financial report, the Japanese company said that number includes downloads of the game.
Konami stopped short of saying whether the project had been a profitable one. Metal Gear Solid 5's development budget was, reportedly, north of $80m. That, though, does not include sizeable marketing costs.
Konami will no doubt be generating revenue through Metal Gear Solid 5's DLC and controversial microtransactions. Earlier this month a patch added an optional "FOB insurance service" - and in-game service players can pay for with real-world cash.
Konami also recently released PES 2016, although it failed to mention how many copies it had shipped.
Konami's Digital Entertainment division, which includes video games, saw revenue of 51.7bn yen (around £280m) for the first half of the financial year ending September 2015. That resulted in a profit of 12.7bn yen (around £68m) - up from 7.4bn yen during the same period last year.
With Metal Gear creator Hideo Kojima on his way out of the company, Silent Hills canned and studio Kojima Productions disbanded, Konami is reported to have ditched costly, triple-A console development.
Konami is expected to focus instead on mobile games. In its financial report, Konami highlighted Jikkyou Pawafuru Puroyakyu, which has been downloaded 17m times in less than a year.
Konami said this: