Metal Gear Solid 5 just got one of the craziest microtransactions yet
"Your FOBs are always at risk of coming under attack. Now, you can rest easy with FOB insurance (paid service)."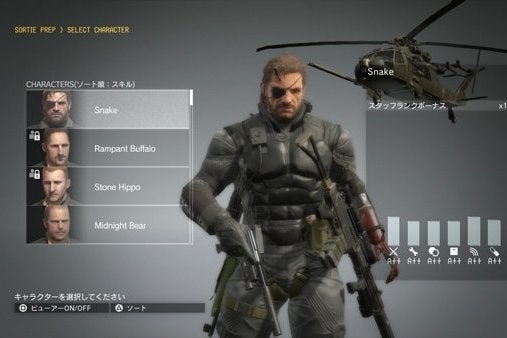 Konami has updated Metal Gear Solid 5 ahead of today's launch of Metal Gear Online, and in the process added a microtransaction that has already sparked vociferous debate among players.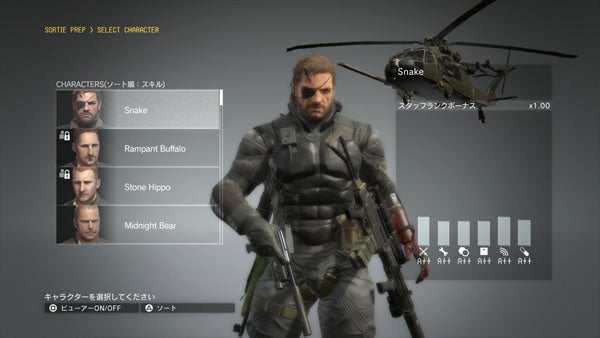 A 960MB patch for the game released today adds an optional "FOB insurance service". This is an in-game service players can pay for with real-world cash.
If you buy the insurance, then during the insurance period you will be compensated for any materials and staff lost due to rival infiltrations.
At the time of publications, Metal Gear Solid 5's servers are spotty, preventing us from checking the microtransaction prices. We'll update as soon as possible.
If you play Metal Gear Solid 5 online, you have the option of launching FOBs (Forward Operating Bases), which adds a player versus player element to the game. Other players can infiltrate your base, sparking a defence. You can attack rivals, too.
The FOB insurance service means staff and materials stolen by a rival will remain on your base. An identical amount of staff and materials will be handed over to the rival, instead.
Not covered by FOB Insurance are staff and items not fully your property, such as abducted staff being held in your Brig; wounded staff (staff lost due to death or extraction will be compensated); staff used by you to deploy in defense of the FOB (neither death nor extraction will be compensated); and nuclear weapons.
Players are already debating the rights and wrongs of the FOB insurance service, which is the latest in a string of controversial video game microtransaction within a full price game.
Metal Gear Solid 5 raised eyebrows with the inclusion of MB Coins, an in-game currency you can buy with real-world cash.
100 coins = £0.79
550 = £3.99
1150 = £7.99
3500 = £24.99
6000 = £39.99
Your first FOB is free, but if you want more you have to pay (around £8 for enough MB Coins to buy a second FOB). You can also spend MB Coins to speed up the expansion of your base. The game gives players free MB Coins periodically as a login bonus.
Today's update lets you use MB Coins to buy time reduction and speed up the construction of new platforms for your FOBs. (The more platforms on your FOB, the more difficult it will be for a rival to infiltrate unseen.)
Meanwhile, the update adds new event FOB missions. Here's the official blurb:
There's also new and better missions for Combat Deployment online, with an associated boost to rewards. Again, you can spend MB Coins to shorten the time it takes your units to complete their mission.
There's more on the update over at the Konami website.