The opening logo movie for Kojima's new studio is typically overblown
Boot-up camp.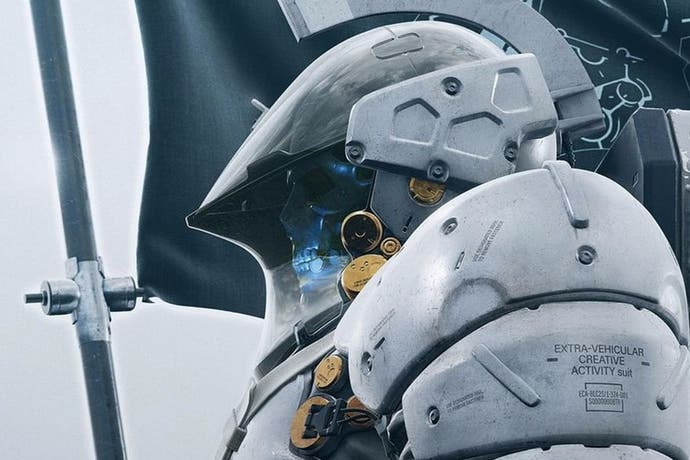 Hideo Kojima is still very much on his world tour, it seems, and having only recently sampled the breakfasts of Brighton (a woeful hash brown, some miserable button mushrooms and a tiny little sausage - come on Brighton, we can do better than this) he popped up at this weekend's Comic Con to unveil the first 30 seconds of Death Stranding, and indeed every forthcoming Kojima Productions game.
The logo movie for Kojima Productions features Ludens, the company's mascot, planting a flag in a lunar surface while a whale that looks like it's found its way from the Magic Leap demo does a spectacular belly-flop in the background. It's mighty overblown, as you might expect from a developer who's never been overly keen on understatement, coming in at over 30 seconds. It's enough to make you pine for simpler, more elegant company logo screens. On the other hand, we wouldn't want Kojima's appetite for grand weirdness to ever change. Keep doing you, Koj.
Kojima Production's mascot is also getting its own line of action figures, and Kojima also stated the scenes spotted in the enigmatic teaser for the game Death Stranding will appear in the final product. It's unlikely we'll see anything more concrete on Death Stranding for a while, but we can always while away the years waiting by trying to figure out exactly what it'll be about.