Kingdoms of Amalur studio saved, for now
Repayment cheque clears, Copernicus MMO dated for June 2013.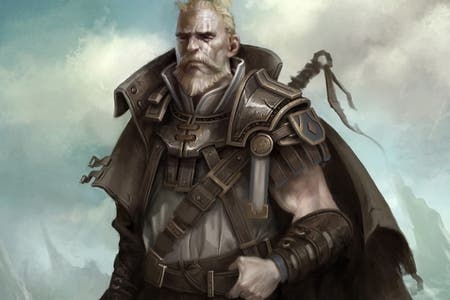 Beleaguered Kingdoms of Amalur developer 38 Studios seems to be in the clear - for now, at least.
As reported by Joystiq, a cheque for $1.125 million made out to the Rhode Island Economic Development Corporation has cleared the bank, fulfilling the first required payment on the $75 million 2010 start-up loan from the government agency.
The cheque had previously bounced but it's thought that the studio raised sufficient funds by suspending payroll and laying-off non-essential staff earlier this week.
Governor Lincoln Chafee explained that it was time for 38 Studios "to go out and get private capital funding. That's the deal. It's a generous deal, but stick to it."
He added that it was in local taxpayer's interest to help keep 38 afloat, but the RIEDC wouldn't be offering handouts.
"I want to make sure we're doing everything possible to make sure 38 doesn't fail," said Chafee said.
"We're in deep. Everything possible except giving them more money. There's not going to be any money from the state. They're not coming here for easy money."
The next payment the studio has to make is $2.6 million in debt service on 1st November, which Rhode Island officials believe it will be able to meet.
The $12.6 million in full annual debt service due in 2013 will then be "on their dime".
Chafee also told gathered reporters that the studio's planned Amalur-set MMO, dubbed Project Copernicus, is due for release in June 2013. Don't hold your breath.