King of Fighters PS3 DLC delayed, discounted
More patch details. Still no release date.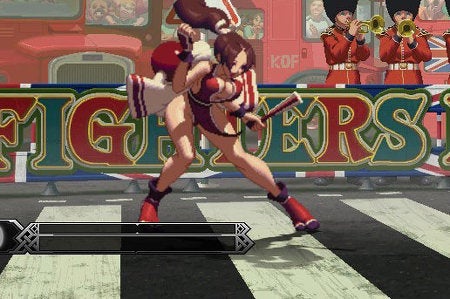 Atlus has delayed the Nests Kyo DLC for the PlayStation 3 version of King of Fighters 13 because of a "technical error".
The DLC, which adds a new playable character, now launches on 10th January 2012. The Xbox Live Marketplace release is unaffected, and launches today/tomorrow as planned.
By way of compensation, it will launch at a discounted price of $2.99 for a limited time. Atlus did not share UK/EU pricing information.
Meanwhile, Atlus and SNK Playmore have revealed more information about the planned patch, designed to make the game's network infrastructure "more consistent for users".
The patch introduces ranked host-side filtering, which eliminates the frustration of match hosts unable to avoid matches with players with poor connections, Atlus said. Rare glitches will get the chop, too.
Developer SNK Playmore "is making every effort" to release the patch as soon as possible.