King of Fighters 13 netcode patch in the works
Xbox 360 demo out now. PS3 demo next week.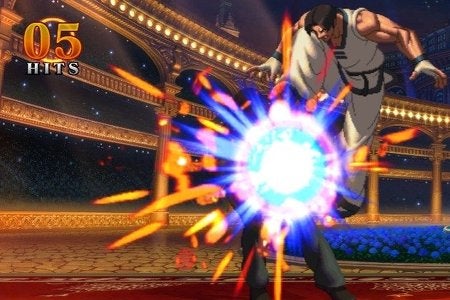 SNK Playmore is working on a patch for fighting game King of Fighters 13 designed to improve online play.
Publisher Atlus said information around what the netcode patch does, as well as a release date, will be released as soon as possible.
Gamers have complained about King of Fighters 13's online play, which for many is crippled by lag and disconnections.
"While we are seeing a growth in KOF play in local communities, most players both want and need to be able to play the game as flawlessly as possible online in order to build up their skills and confidence so they can participate in tournaments and expand the game's lifespan," read an open letter to Atlus and SNK from King of Fighters community site Dream Cancel published earlier this month.
Meanwhile, a demo for the game has been released on Xbox Live Marketplace (initially for Gold members). It includes two teams: Team K' (K', Kula, Maxima) and Team Fatal Fury (Terry, Andy, Joe), and two stages (London, Airship). The demo, which launches on PlayStation Network on 13th December, features online play.