Killer Instinct free on Xbox One via Games with Gold in January
Plus: Dirt Showdown and Deus Ex: Human Revolution.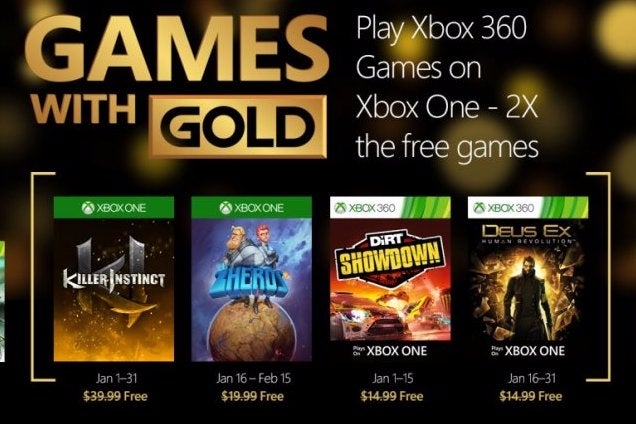 Killer Instinct will headline Microsoft's January Games with Gold offering of free games for Xbox Live Gold subscribers.
Specifically, this is Killer Instinct Season 1: Ultra Edition, which includes the fighters Jago, Sabrewulf, Thunder, Glacius, Sadira, Orchid, Spinal and Fulgore. It will be available from 1st-31st January.
Indie superhero brawler Zheros will also be free from 16th January to 15th February.
For Xbox 360, Dirt Showdown will be free during the first half of January, followed by Deus Ex: Human Revolution during the month's second half.
Both of these games are also playable on Xbox One via back compatibility.