Keanu Reeves is Cyberpunk 2077 canon, apparently
Whoa.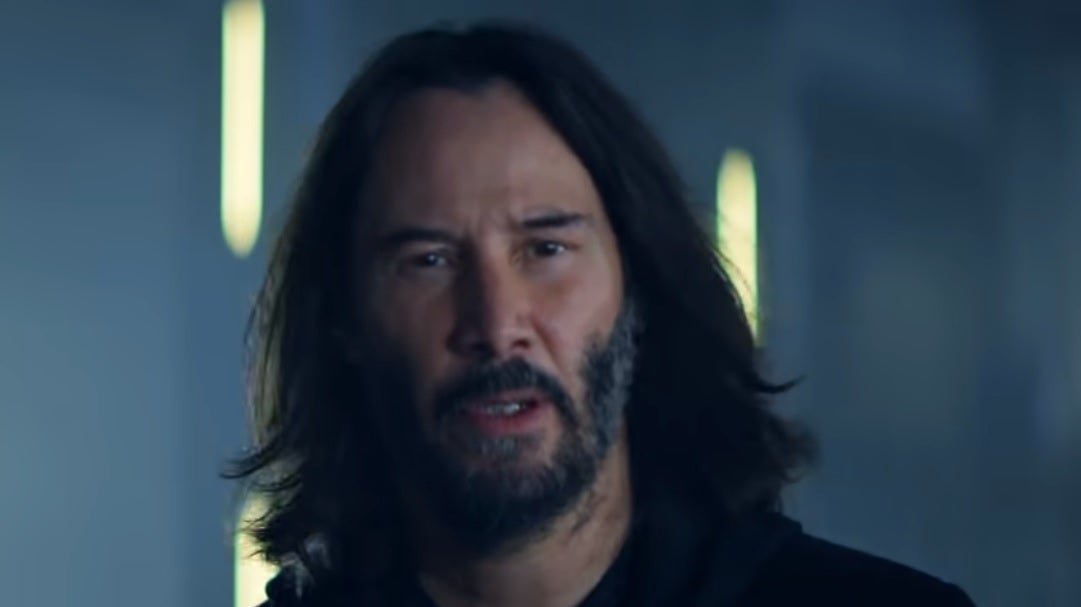 Keanu Reeves is Cyberpunk 2077 canon, it seems.
That's Keanu Reeves the actor as well as Johnny Silverhand, the character real-life Keanu Reeves plays in the upcoming CD Projekt game.
This all stems from the recent release of the music video for "No Save Point" by Yankee and the Brave, the fictional Cyberpunk group played by real-life American hip hop supergroup Run The Jewels. No Save Point is a song that'll be heard in Cyberpunk 2077.
It's all very Cyberpunk, as you'd expect, and pretty unremarkable apart from one lyric that has certainly set tongues wagging within the game's lore community: "Keanu Reeves, cyber arm under my sleeve," raps Killer Mike.
It's just a music video for a song that's in the game, but this is Cyberpunk and so lore is a serious business. Why would you hear a lyric about Keanu Reeves in the world of Cyberpunk?
That's the question that sparked an explanation from Patrick K. Mills, Cyberpunk 2077 senior quest designer, who took to Twitter to confirm the Keanu Reeves lyric is "lore friendly".
The KR lyric is lore friendly. It's an in universe cultural reference to KR, a little known Collapse-era actor who bore and uncanny resemblance to Johnny Silverhand, and in the years following Johnny's disappearance, was frequently mistaken for JS. 👉🤛 https://t.co/AxpPvlww97

— Patrick K Mills (@PKernaghan) November 14, 2020
How so? Well, according to Mills, the lyric is an in-universe cultural reference to Keanu Reeves, "a little known Collapse-era actor who bore an uncanny resemblance to Johnny Silverhand". In the Cyberpunk universe, Keanu Reeves was frequently mistaken for Johnny Silverhand in the years following Johnny's disappearance.
It sounds a bit forced, but let's run with it: the Collapse is a period of time within the Cyberpunk lore that includes the fall of Western civilisation. The timeline of Cyberpunk diverges from the real world around the '90s, and the Collapse occurs shortly after that divergence.
Keanu Reeves (the real Keanu Reeves!) was born in 1964, so he would have been knocking about the Cyberpunk timeline pre-Collapse. What a shame the Cyberpunk Reeves' life didn't quite play out as breathtakingly as the real-life Reeves' life did.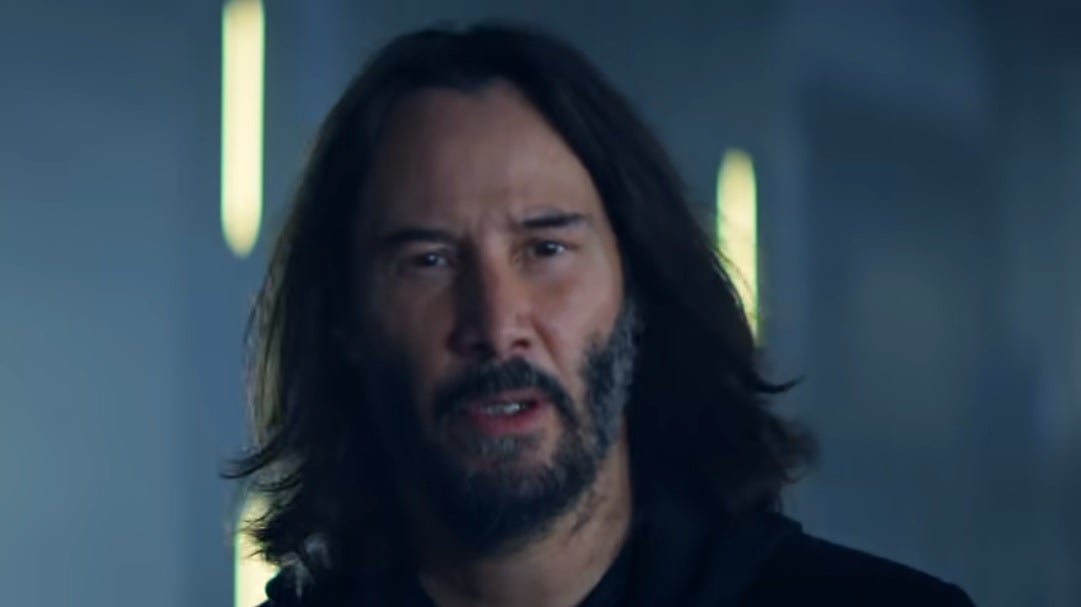 It's all a bit of fun, really - at worst slightly jarring, at best a cool nod to the existence of celebrities in the virtual world. I've seen some people take this whole thing quite seriously, fussing over timelines and whether Keanu Reeves should or should not be canon within the world of Cyberpunk 2077.
Well, he is! As you're driving about the world, swapping organs out for tech and hacking your way to stardom, you might hear a song on the radio about Keanu Reeves. Who was that again? Oh yeah, some old actor, apparently still knocking about, who looks a lot like Johnny Silverhand.
Will you support Eurogamer?
We want to make Eurogamer better, and that means better for our readers - not for algorithms. You can help! Become a supporter of Eurogamer and you can view the site completely ad-free, as well as gaining exclusive access to articles, podcasts and conversations that will bring you closer to the team, the stories, and the games we all love. Subscriptions start at £3.99 / $4.99 per month.