Jet Set Radio release delayed on PlayStation Vita
News sure to get a poor reception.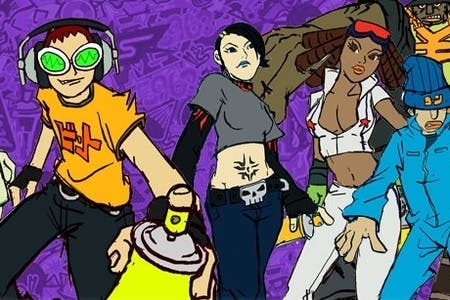 The re-release of Dreamcast classic Jet Set Radio has been delayed on PlayStation Vita.
Sega's new handheld version will need extra time for "necessary development optimisations", the developer explained. Huh?
Jet Set Radio Vita had been due to launch today. A new release date has yet to be announced.
PC, PlayStation 3 and Xbox 360 versions of Jet Set Radio arrived last month to a warm welcome.
"12 years on and this is a surprisingly rigorous game built of oddball delights, then, and the HD updating has only enhanced its charms," wrote Chris Donlan in Eurogamer's 9/10 Jet Set Radio review. "The skating's still great, the city's still a joy to explore, and the soundtrack's still one of the very best ever put together."