Jet Set Radio HD out this summer on PC, PSN and XBLA
First screenshots released.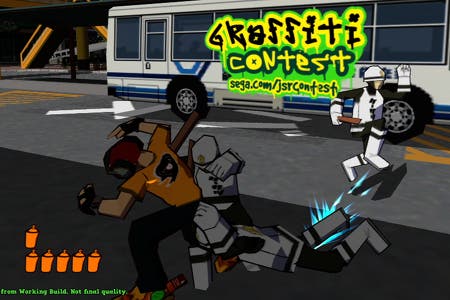 Jet Set Radio launches on Windows PC digital download, PlayStation Network and Xbox Live Arcade, Sega has announced.
Sega described the Dreamcast port as an "upgraded HD version". The distinctive cel-shaded adventures of Tokyo graffiti rudie Beat debuted on Dreamcast back in 2000, followed by a sequel, Jet Set Radio Future, on Xbox in 2002.
Meanwhile, Sega has announced a competition for US and UK gamers that offers fans the chance to design 18 brand new pieces of in-game art that will feature in Jet Set Radio.
Winners get a prize pack that includes a Rukus from Etón Corporation - the world's first Bluetooth sound system with solar power - and other gubbins. The official website has more.
The first screenshots of Jet Set Radio HD are below.