Jet Set Radio release date and price revealed
UPDATE: Now includes European release details.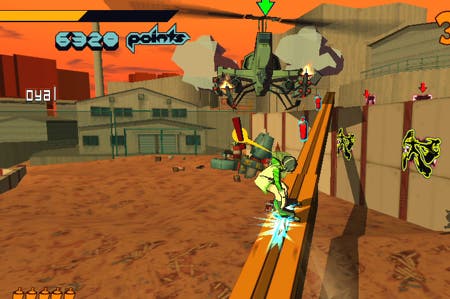 Update: Sega confirmed that the game will cost £5.99 on Steam and £6.49 on PSN. The PS3 version will be out on 12th September for PlayStation Plus subscribers and the 19th for everyone else.
The Vita version however, won't be out until 19th October in Europe.
Original story: Graffiti-centric skate-'em-up Jet Set Radio now has firm release dates over its various platforms, publisher Sega has announced.
The XBLA and Steam versions are set for 19th September for $9.99 or 800 Microsoft Points. The PS3 version is slated for 11th September for PlayStation Plus subscribers and the 18th for everyone else at the same price.
These are based on the American release dates, which are Tuesdays, so ostensibly the PSN versions will be out Wednesdays the 12th and 19th, but we're seeking confirmation on that.
Additionally, the Vita version is slated for release on Tuesday 16th October, so probably the following day in Europe. [Editor's note: see above for an update on this.]