Jelly Deals: Yakuza Kiwami gets a release date and steelbook launch edition
Yakuzin' for a bruisin' later this year.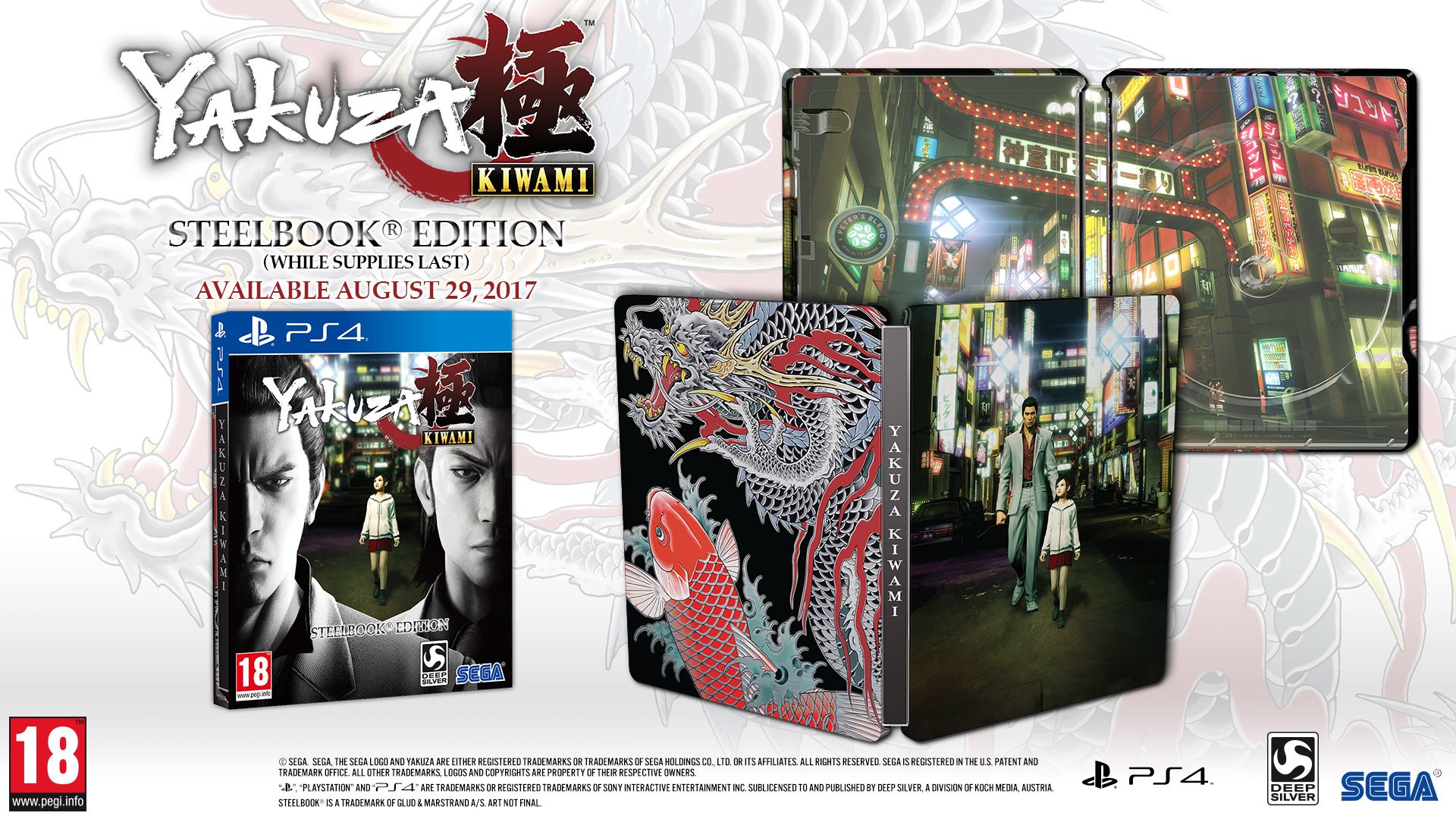 A note from the editor: Jelly Deals is a deals site launched by our parent company, Gamer Network, with a mission to find the best bargains out there. Look out for the Jelly Deals roundup of reduced-price games and kit every Saturday on Eurogamer.
---
Yakuza Kiwami, the upcoming remake of the very first game in the long-running Yakuza series, has been given an official release date for North America and Europe, as well as an extra special launch steelbook edition. The game will arrive on Tuesday 29th August 2017, costing £29.99 in the UK, $29.99 in the US and €34.99 in Europe.
Yakuza Kiwami is not a remaster of the PS2 classic but a complete from-the-ground-up remake of the game that kicked off the franchise, starring series regulars Kazuma Kiryu and Goro Majima in their very first appearances. The Steelbook Edition of the game is a 'while supplies last' offer and will encompass the first production run only, meaning they'll likely disappear quickly post-launch.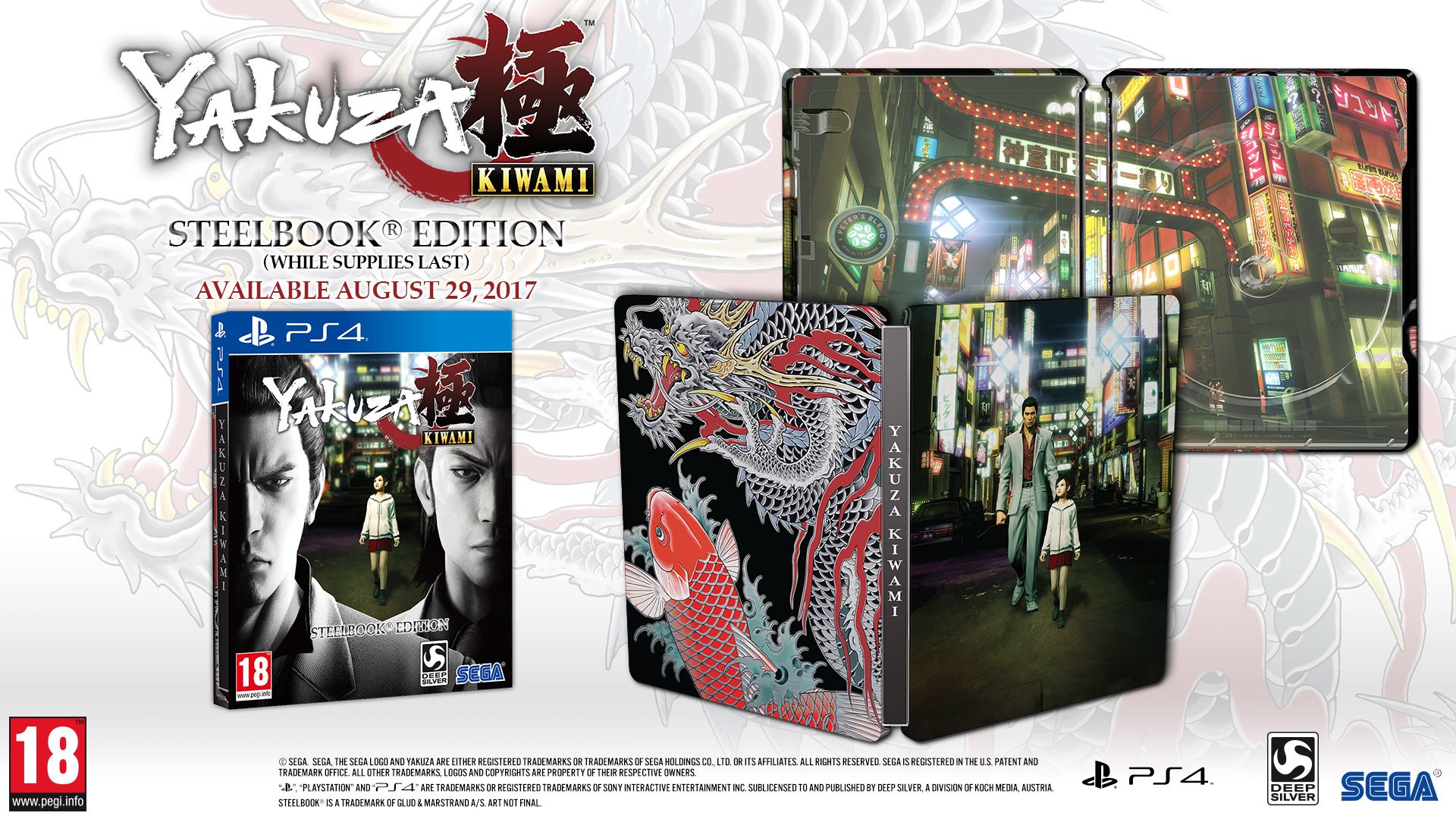 Currently, the cheapest pre-order prices for the game's launch edition can be found at Zavvi in the UK and Amazon in the US, although this may change as more sites put the game up for order.
In the UK:
In the US:
Did you know that Jelly Deals has launched a newsletter? Let us bring the best deals directly to you each day. Subscribe here, if that seems like your kind of thing.