Japan Studio reveals two new titles, Rain and Puppeteer
One sad and lonely, the other colourful and vibrant.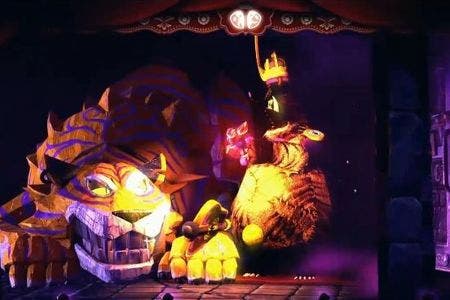 Sony's Japan Studio revealed two new titles at its Gamescom press conference, Rain (working title) and Puppeteer.
Rain is an upcoming PSN title described as "a story of an invisible world revealed by Rain." It begins with a boy seeing a silhouette of a girl out in the rain. He goes out to investigate and discovers that he too is invisible in what appears to be a drab European city. It has sort of a Fragile Dreams vibe going for it, and looks quite melancholy and interesting.
Meanwhile Puppeteer is a 2.5D side-scrolling game framed around a miniature stage. It's about a boy carried away by the "maleficent Moon-Bear King" to a black castle where the boy is transformed into a puppet. The boy gets on the king's bad side, so the tyrant eats his wooden head, but puppets are durable and the boy lives on to steal a pair of magic scissors that allow him to slice parts of the environment and attack enemies. The whole thing looks like LittleBigPlanet crossed with a Punch and Judy show spliced with a Terry Gilliam acid trip.
Check out the debut trailer for Puppeteer below: