Japan approves Microsoft's Activision Blizzard takeover
"Unlikely to result in substantially restraining competition."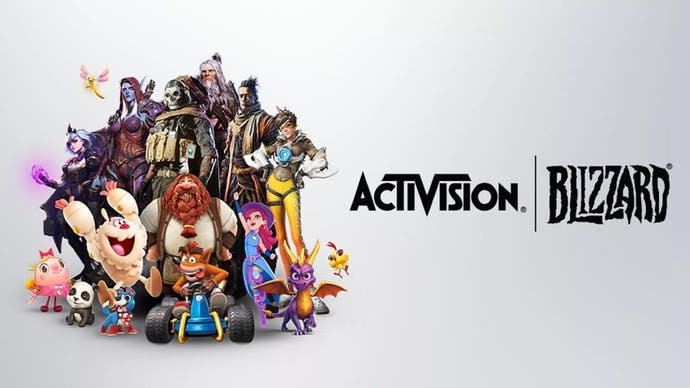 Japan's JFTC has approved Microsoft's proposed $69bn takeover of Activision Blizzard.
In a press release on its website, the JFTC "reviewed the transaction and reached the conclusion that the transaction is unlikely to result in substantially restraining competition in any particular fields of trade. Accordingly, the JFTC has notified the Parties that the JFTC will not issue a cease and desist order, resulting in the completion of its review."
Japan joins the likes of Brazil and Saudi Arabia to approve the merger, while the deal remains under review across the world.
The news follows concerns raised by the US Congress on Sony's "monopoly" on Japan's gaming market.
Senator Maria Cantwell last week claimed Sony was engaging in "blatant anti-competitive conduct" and called upon US Trade Representative Katherine Tai to investigate.
Said Cantwell: "I'm told that Sony controls a monopoly of 98% of the high-end game market, yet Japan's government has allowed Sony to engage in blatant anti-competitive conduct through exclusive deals and payments to game publishers."
Xbox has traditionally struggled to sell consoles in Japan and lags behind not only Sony but Nintendo, which truly dominates sales in the country.
While Microsoft has admitted its government affairs team has discussed its merger with members of Congress, it didn't state how involved it is in these latest discussions by US Congress.
Microsoft spokesperson David Cuddy said: "Sony's anti-competitive tactics deserve discussion, and we welcome further investigation to ensure a level playing field in the video game industry."
The UK's CMA recently stated in provisional findings the takeover "will not result in a substantial lessening of competition in relation to console gaming in the UK". Its final decision will be on the 26th April.
The EU, meanwhile, recently delayed its decision and now has a deadline of 22nd May.