Jagex moves to reassure RuneScape players after its Chinese owner considers sale
"Jagex has never been in better shape..."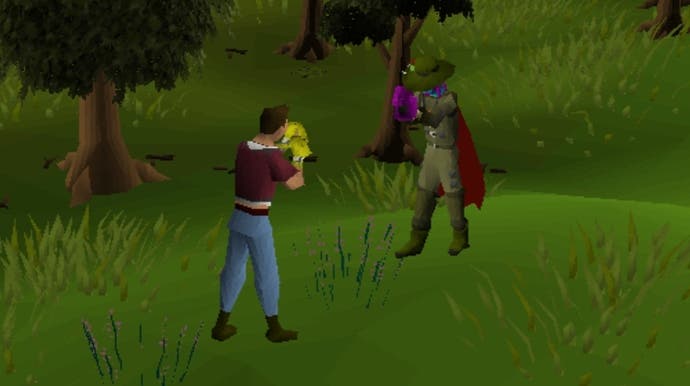 Jagex has moved to reassure RuneScape players after its Chinese owner announced it was considering selling the British game company just two years after it bought it.
On 22nd January, Reuters reported Shanghai Fukong Interactive Entertainment Co Ltd planned to sell its stake in Jagex, which it bought in 2016 in a $300m deal.
Fukong is making company-wide changes after the chairman of the board of directors resigned in December 2018, citing personal reasons.
In a statement issued to Eurogamer, Jagex said Fukong is considering selling up as part of these changes.
"Fukong Interactive has issued a regulatory statement to advise the Chinese financial market that it is planning a major reorganisation and is considering sale of assets, with the partial or full sale of Jagex as a potential option. A sale of assets is one of multiple routes Fukong Interactive has available as it restructures and, by making this initial statement to the market, Fukong can now begin exploring such options."
RuneScape players were already left wondering about the future of the long-running fantasy MMO after Fukong bought Jagex. Now they're wondering how things may change for the game and Jagex under new corporate overlords.
For its part, Jagex insisted it was business as usual, and said it remained committed to RuneScape no matter what Fukong decides to do with its stake in the company.
"Whatever the outcome of Fukong's restructure, Jagex continues to execute on our short-term and long-term strategies for the RuneScape franchise, which has seen five years of consistent growth, delivered lifetime revenues of $1bn, and now has player membership at an all-time high driven by our living games approach and a successful first move to mobile with Old School RuneScape," Jagex's statement to Eurogamer continued.
"Jagex has never been in better shape and the year ahead will see further investment in the organisation as we expand our talent base to create and deliver significant new content for our players, build on our Jagex Partners third-party publishing initiative, in addition to increasing our presence in mobile sector with RuneScape itself."