3DS puzzler Sushi Striker (and its phenomenal theme song) now coming to Switch
UPDATE: UK release on Switch and 3DS confirmed!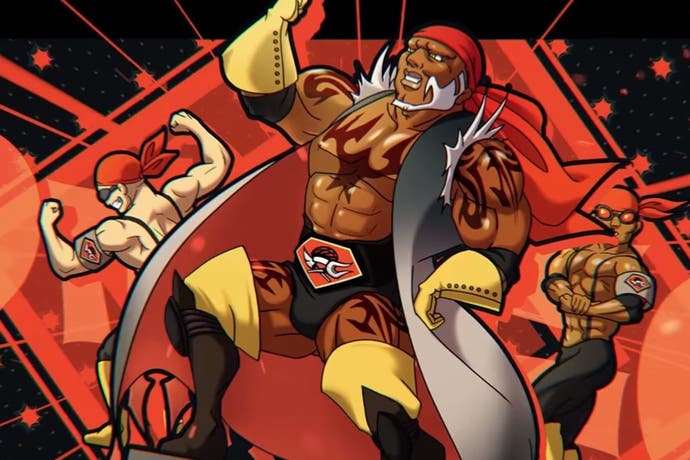 Update, 8/3/18, 23:00: If today's Sushi Striker retailer leak wasn't enough to convince you, then how about word straight from the horse's mouth? Nintendo has officially confirmed that Sushi Striker: The Way of Sushido will be arriving on Switch and 3DS in the UK on June 8th.
Sushi Striker, it turns out, tells your completely ordinary, totally typical post-apocalyptic yarn: following the bitter Sushi Struggles, young protagonist Musashi, raised in a world where sushi is forbidden, must wage "all out conveyor belt sushi battles" to defeat the empire and topple the sushi monopoly. There's definitely a theme here.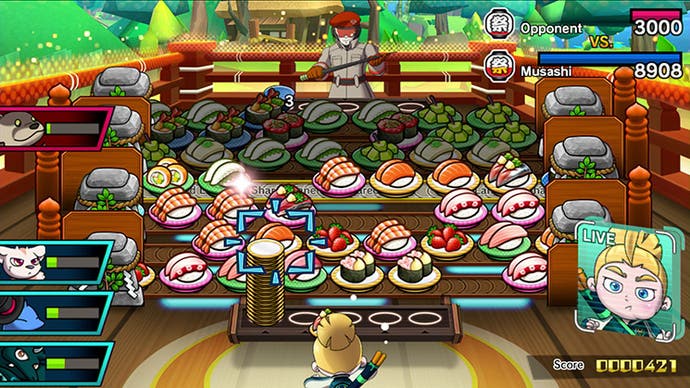 It looks to unfold something like a match-3 puzzler, albeit an extremely fast-paced one. Your goal, according to the rather brisk Direct run-down, is to eat up sushi in order to stack plates of matching colours, which can then be lobbed at your opponents.
There's a solo story campaign mode, as well as local and online multiplayer - although Nintendo notes that there's no cross-compatibility between the Switch and 3DS versions. That's okay though, because it still has the greatest sushi-related theme song of all time.
---
Not content with leaking screenshots and details of Mario Tennis Aces earlier today, retailer Rakuten has apparently also managed to spoil another surprise - that the frankly fabulous-looking Sushi Striker: The Way of Sushido is now on its way to Switch.
Sushi Striker was unveiled at the tail-end of last year's E3 and is a rapid-fire, sushi-flicking puzzle game from developer indieszero - best known for the brilliant NES Remix as well as cult classic Electroplankton. At the time, however, it was only announced for 3DS.
Incidentally, if Sushi Striker sounds familiar but you're struggling to place it, you might also remember it as the game with definitely the best theme song of 2017. Here it is now:
According to Rakuten's online listing (as originally spotted by Vooks, and now removed), Sushi Striker will be getting a physical release on 3DS and Switch in Japan. Both versions are apparently scheduled to release on June 8th.
Of course, it's very likely that Sushi Striker will make an appearance during this evening's Nintendo Direct. That starts at 10pm here in the UK, so hopefully we'll have firmer news - and perhaps even another solid gold trailer track to add to the collection - once it's done.