Injustice 2 special editions include DLC characters as premier skins
Power Girl! Reverse-Flash! John Stewart's Green Lantern! More?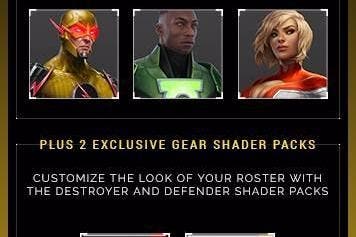 Injustice 2's special editions include skins that significantly change a number of the playable characters included with the game - so much so that they're pretty much DLC characters.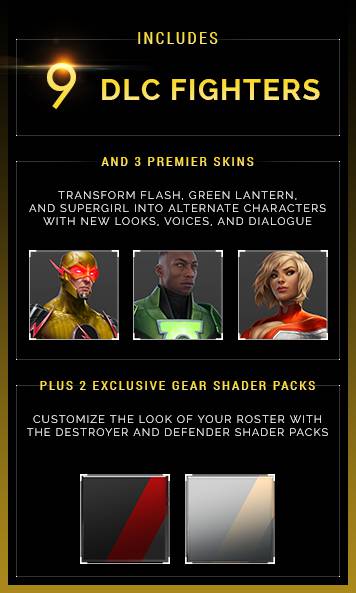 Power Girl, Reverse-Flash and John Stewart's Green Lantern are in NetherRealm's fighting game, but they come as premier skins that are applied to existing characters.
For example, the Delux Edition of Injustice 2 includes three unannounced DLC characters, and one premier skin. This premier skin turns Supergirl into Power Girl. But it's more than a skin. It adds an "all new look, voice and dialogue", according to the official Injustice website.
The Ultimate Edition of the game includes nine DLC characters and three premier skins. There's the aforementioned Power Girl skin for Supergirl, and Reverse-Flash for Flash and John Stewart's Green Lantern for Green Lantern.
It's an odd way to inflate the roster of characters in the DC universe fighting game, but seemingly appropriate for NetherRealm and Warner Bros., who have always gone big on DLC characters, special editions and pre-order bonuses. Yesterday, Warner Bros. announced supervillain Darkseid is an Injustice 2 pre-order bonus.
I expect everything will eventually be made available separately anyway, and of course bundled together in the inevitable Game of the Year Edition for release at some point in 2018.