Infinity Blade is free for a week
Equip a Valentine's Day helm for the romantic badass in all of us.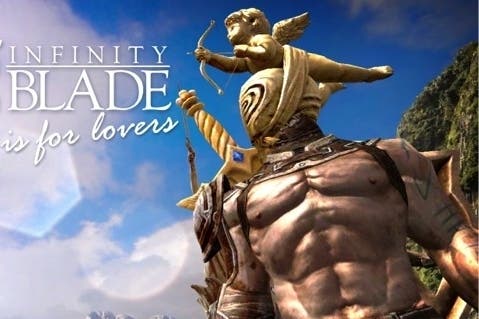 Chair's modern day Punch-Out!!-with-swords iOS hit Infinity Blade is free from now until 21st February in honour of Valentine's Day... or being selected as Apple's "App of the Week." Something like that.
To commemorate the occasion/holiday, Chair has reinstated a Valentine's Day Holiday Helm - pictured below - worn by only the most badass warriors who are totally secure with their masculinity.
While Infinity Blade grossed more than $23 million as of 13 months ago, some players likely held off due to its high-by-App-Store-standards cost of £3.99 / $5.99.