Infinity Blade arcade cabinet unveiled
Coin-op release for Epic's iOS hit.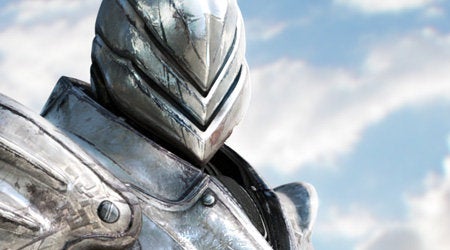 A massive Infinity Blade coin-op cabinet hits US arcades this month, Epic has announced.
Called Infinity Blade FX, it up-scales the acclaimed Chair Entertainment-developed chop 'em up onto a beefy 46-inch multi-touch monitor, pictured below.
Developed in partnership with Adrenaline Amusements, it will be playable in 57 Dave & Buster's restaurant and entertainment complexes around the US by the end of October, with a worldwide roll-out to follow.
Epic recently announced a sequel to Chair's impressive 2010 iOS actioner, due on the App Store from 1st December.