Infinity Blade 2 announced
Sequel to Epic's iOS hit in December.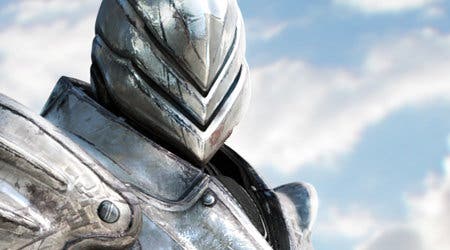 Infinity Blade 2 has just been debuted live on stage at Apple's Fall conference by Epic's Mike Capps.
Due on the App Store from 1st December, the sequel to last year's Chair-developed sword sim features all new locations, new fighting styles, new rewards and "deep" RPG elements.
There are also new online features promised, such as Clash Mob, where you'll team up with other gamers in "massively social" challenges to unlock rare weapons and items.
"Infinity Blade allowed us to demonstrate the true potential of triple-A handheld gaming by delivering mind-blowing graphics and awesome gameplay to millions of mobile users," commented Chair creative director Donald Mustard.
"With Infinity Blade 2, we're pushing the boundaries of everything achieved to date and adding a ton of new content and unique new features to create the must-have gaming experience on iOS."
As well as the new game, there's also a book tie-in out today on iBooks. Priced at your local equivalent of $2.99, Infinity Blade: Awakenings, written by Brandon Sanderson, delves deeper into the game's backstory.