Hyper Light Drifter confirmed for PS4 and Vita
UPDATE: Now confirmed for Wii U too.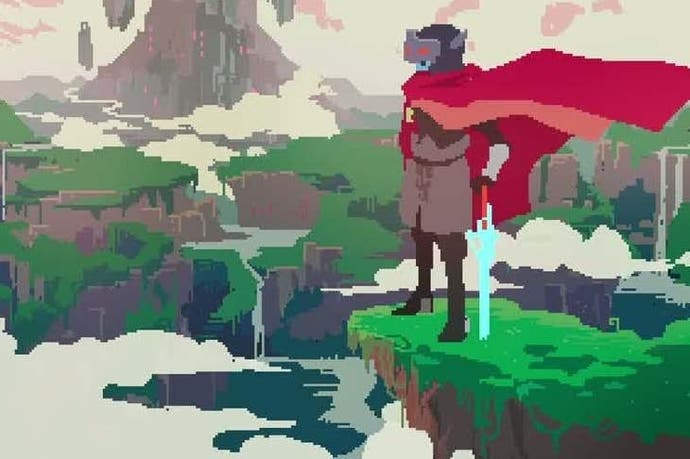 UPDATE 2: Hyper Light Drifter has now been confirmed for Wii U after surpassing its $550K stretch goal.
Developer Heart Machine has added a new $600K stretch goal for a B-Sides OST remix album. The developer noted in an update that it's currently in talks with Will Wiesenfeld of Baths, Luke Silas of Anamanaguchi, Ben Prunty of FTL fame, Ian Jones of Parisian and more, but nothing is official quite yet as these are very busy chaps and schedules must be sorted.
Hyper Light Drifter's current tally is at $575,569 with 26 hours to go before its deadline on 12th October at 8:38 p.m. GMT.
UPDATE: Hyper Light Drifter might come to Wii U after all, if developer Heart Machine can raise $500K.
This isn't an official stretch goal as Heart Machine is still looking into it and is in talks with Nintendo, but it sounds like a very likely possibility. "We've had a lot of request for Wii U support. We hear you! It's a platform that deserves some love, and we're currently in talks with Nintendo directly on the subject. I think if we can reach the $500,000 goal it will be possible," the developer stated in an update.
"Keep in mind that any new platform costs a fair amount of money and time to QA and port over/translate, with their own set of requirements, so it's not as simple as one would hope. We'll keep everyone updated as we continue to push for this gem of a platform."
$500K isn't that much of a stretch as Hyper Light Driter has already raised $364,751 with 12 days to go before its 12th October deadline. It initially only asked for $27K.
Additionally, Heart Machine hired a new member, programmer Teddy Diefenbach. He previously worked on ShovePro at Rad Dragon, where he was developing the heist adventure The Moonlighters. That project has been put on hiatus while Diefenbach works on this instead.
Original Story: Stunning retro action-roguelike Hyper Light Drifter has now been officially confirmed for PS4 and Vita following developer Heart Machine hitting its $220K stretch goal on Kickstarter.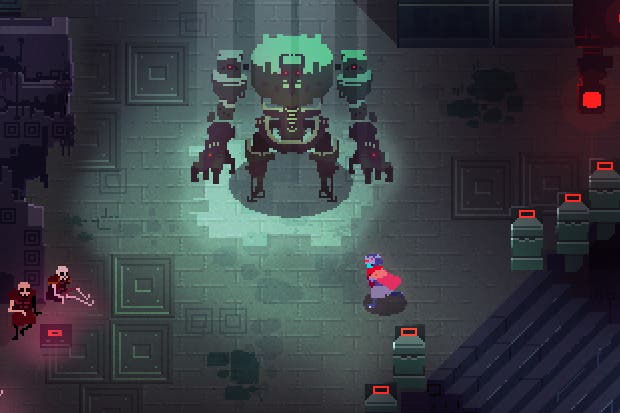 Backers can reserve a PSN copy of the game for $15, while the PC, Mac and Linux versions cost $10.
The Kickstarter hit several other stretch goals before greenlighting the PSN port that will add a co-op campaign, competitive multiplayer, more polish via the addition of a new artist and programmer to the team.
Looking ahead, Heart Machine will add a Challenge Mode at $250K, a new development team at $300K and an online Challenge Mode at $375K.
Elsewhere, Heart Machine launched a Hyper Light Drifter campaign on Steam Greenlight. Given the way things are going on Kickstarter, I suspect it won't take long for it to be accepted.
Hyper Light Drifter has currently raised $240,415. Not too shabby when one considers it was originally only looking for $27,000 and it still has 22 days to go before the 12th October deadline.