Hotline Miami creator helps pirates play his game
Gamepad support could be coming today.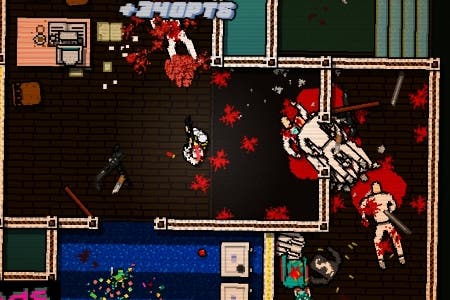 Hisorically speaking game developers haven't been happy with people pirating the fruits of their labour, but that's starting to change. Last month McPixel creator Mikolaj "Sos" Kaminski supported those who sought to pirate his game and now Hotline Miami developer Jonatan Söderström is following suit.
When some users at the notorious Pirate Bay website reported having issues running the bootleg, Söderström turned up to offer his aide.
"We're working on an update that hopefully will take care of any/all bugs, and we'll try to do some extra polish in the next few days," he wrote. "Would be great if you could update the torrent when the patch is out! It'd be great if people get to play it without any bugs popping up."
"Hope everyone will enjoy the game!"
Söderström later tweeted, "I don't really want people to pirate Hotline Miami, but I understand if they do. I've been broke the last couple of months. It sucks."
He then added, "And I definitely want people to experience the game the way it's meant to be experienced. No matter how they got a hold of it."
Elsewhere, when a fan asked about any future levels on twitter Söderström confirmed that "more will come."
He also responded to my impatient complaints about the game's lack of gamepad support by stating, "Maybe by the end of the day on gamepad!" That was quick!