Hotline Miami action figures are selling like gangbusters on Kickstarter
From the company behind the Don't Starve plushies.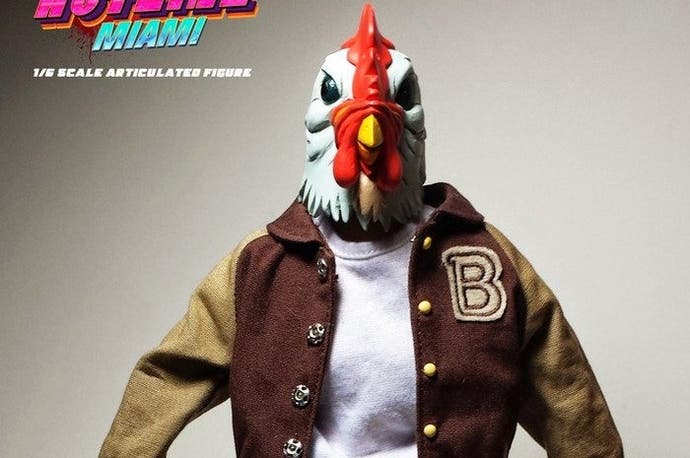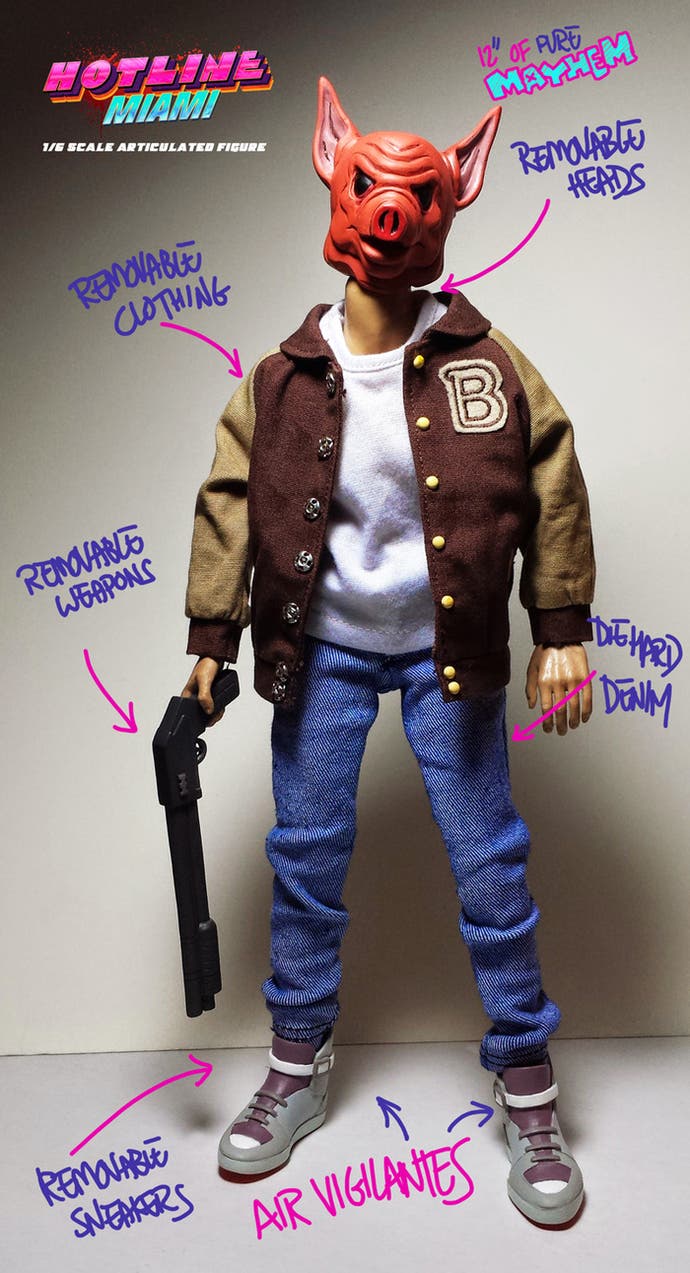 Last year toy company ESC-Toy launched a Kickstarter campaign to make plushies based on Don't Starve's adorable monster Chester. That campaign made more than 10 times its $15K goal. Now, ESC-Toy has teamed up with Hotline Miami developer Dennaton Games and publisher Devolver Digital to make a 1/6 scale 12 inch replicas of the first game's animal mask wearing protagonist, Jacket.
This prototype figurine features removable heads for pig, chicken and tiger variants, as well as removable weapons like a shotgun, baseball bat and katana. The jacket is brown and tan, but there are limited editions available that feature different colour schemes as well.
While the Kickstarter campaign just launched today these figurines have been selling like mad. Already all 40 of the $85 default figures have been claimed, 67 of the 100 in the $95 tier have been snatched up, and 40 of the $200 pink and cyan Midnight Miami Marauder limited edition figures have taken as well.
The Midnight Miami Marauder version will only ever have 100 copies of it produced, while the default model could be manufactured as much as is necessary to keep up with demand.
So far the action figure Kickstarter has raised $30,832 of its $60K goal, but it only launched earlier today and still has 32 days left before its 20th September deadline.