Gamer Network launches crowdfunded collector's editions of cult games
Hotline Miami! Papers, Please! Hotline Miami 2!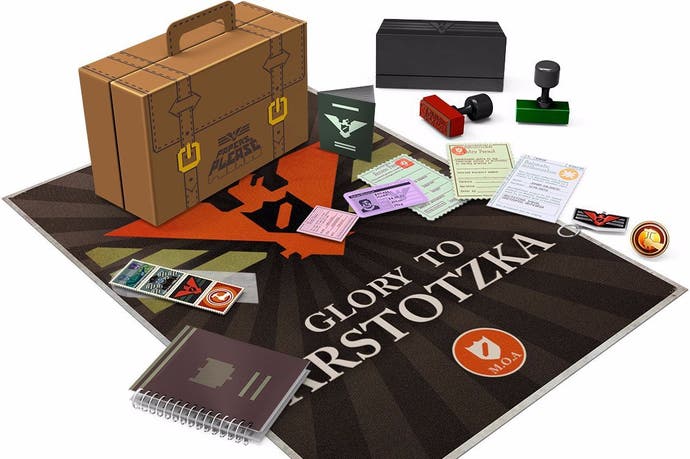 Eurogamer owner Gamer Network has launched crowdfunded collector's editions of cult video games.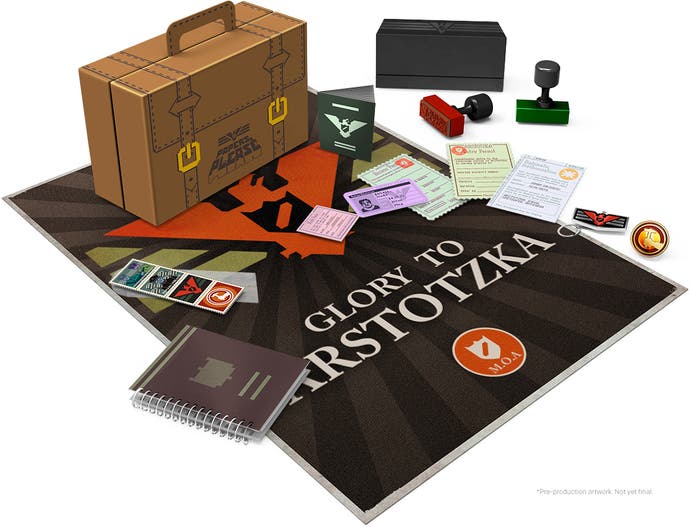 Gamer's Editions are premium collector's editions of previously digital releases, produced with their developers and special edition specialist Idea Planet.
Two Gamer's Editions have been announced: one for a Hotline Miami and Hotline Miami 2 double-pack, and another for Lucas Pope's dystopian document game Papers, Please. They will be made to order in one-off production runs fuelled by a crowdfunded pre-order system. Production begins only when there are enough orders to cover manufacturing costs.
The $70 Papers, Please Gamer's Edition is based on the inspector's case the player gets at the beginning of the game. In it is a Steam key, Arstotzkan stamps, inkpad, poster, passport, Immigration Rule Book, paperwork set, Labor Lottery keyring and inspector's pin badge.
The $60 Hotline Miami and Hotline Miami 2 double-pack Gamer's Edition includes both games on DVD in custom packaging, Steam keys for both games, a C90 soundtrack mixtape, comic, Cameo trading cards, 50 Blessings spray paint stencil and a custom art card.
Here's Gamer's Edition chief Jon Hicks: "Gamer's Edition was set up to create awesome collector's editions for games that previously couldn't deliver them.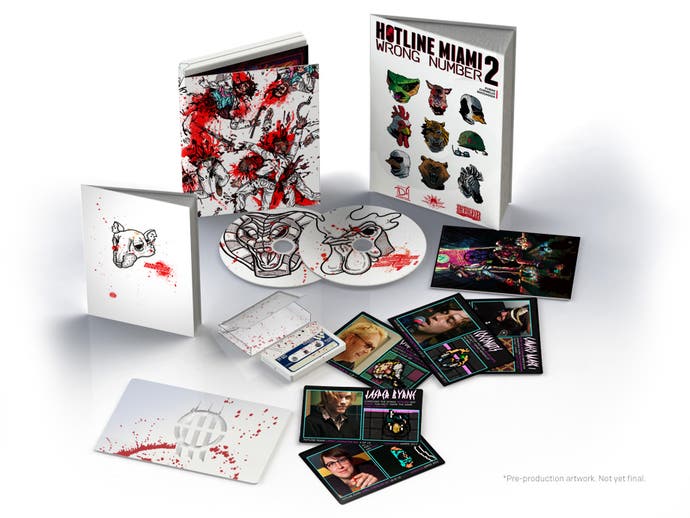 "We realised that digitally-distributed indie games were taking up almost as much of our gaming time as the megabucks triple-A stuff, but they didn't have much in the way of cooler toys or accessories because the developers don't have the time or the resources to create them.
"By partnering with Idea Planet, we've been able to deliver the quality of blockbuster collectibles for our favourite indie games, and by making them to order we ensure that we only create things that the community really wants. Our goal is to work with both developers and players to come up with high-quality special editions that are as unique as the games themselves."
Gamer's Edition is live now at www.gamersedition.com.
This article covers Gamer's Edition, a business operated by Gamer Network, which also owns Eurogamer.net. All coverage of Gamer's Edition is at the editors' discretion. Read our editorial policy for more information.