Horizon Zero Dawn's Aloy heading to Genshin Impact
That's so fletch.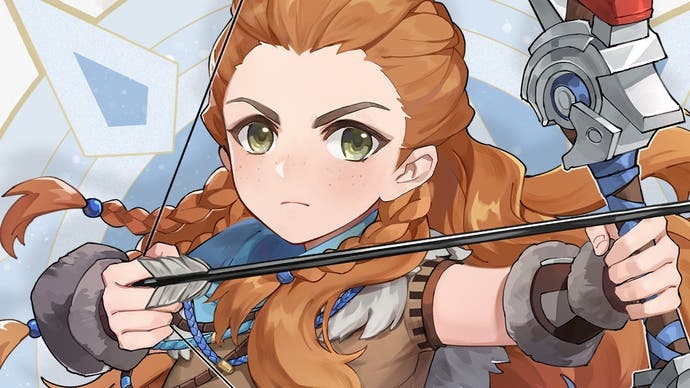 Horizon Zero Dawn protagonist Aloy is heading to Genshin Impact, PlayStation announced earlier today.
A tweet from the official PlayStation Twitter account confirmed the crossover between developers Guerrilla and miHoYo, explaining Aloy will be available as part of the roster "for a limited time". The tweet didn't go into a huge amount of detail, but a blog post by miHoYo explained Aloy will be a free five-star character available to all players.
Those with PlayStation 4 and PlayStation 5 accounts will be able to claim Aloy directly through in-game mail after the 2.1 update, while other platforms will be given access following the arrival of update 2.2.
Genshin Impact hasn't held a major crossover event between franchises prior to this - aside from Genshin characters being added to another miHoYo game, Honkai Impact 3rd (via Pocket Tactics). We'll have to see whether this is a one-off or if more crossovers will follow.
Sadly, as Genshin Impact isn't on Xbox, this means Aloy doesn't sneak onto the console through this particular crossover - but she has already managed to make the leap through Fortnite.