Horizon Forbidden West release time in UK / GMT, CEST, EST and PST
When can you play Aloy's new adventure?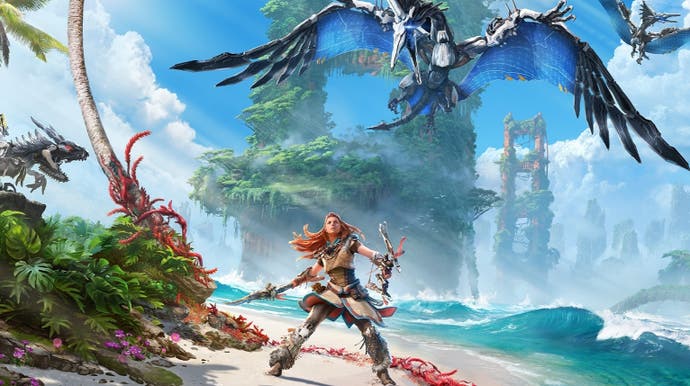 Horizon: Forbidden West on the PS4 and PS5 continues Aloy's quest to save the world from destruction.
Set roughly six months after Horizon: Zero Dawn, Aloy now has to venture across the western frontier in search of a cure to the blight which threatens to end all life on Earth. During her journey, she'll explore vast landscapes, find new allies and face new enemies - both human and machine.
We called it "another beautiful technical achievement" which was "held back by clunky characters and new features that lack purpose," further commenting that "If you've enjoyed Horizon: Zero Dawn and are already looking forward to the sequel, there's likely only a small chance you won't enjoy Forbidden West" in our Horizon: Forbidden West review.
Below you'll find the Horizon: Forbidden West release time, along with the download size, so you can be prepared for the game's launch.
On this page:
When does Horizon Forbidden West release? Horizon Forbidden West release time in UK / GMT, CEST, EST and PST explained
The Horizon: Forbidden West release date is Friday, 18th February, with the digital version being available worldwide from midnight local time on this date.
The expectation to the above is, of course, if you've ordered a physical copy of the game and, if that's the case, you're at the mercy of your local postal service.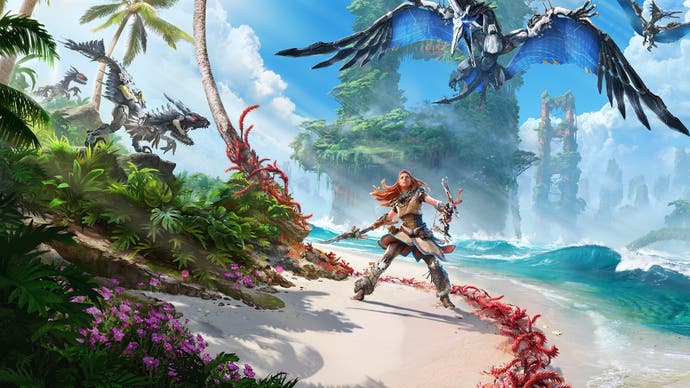 Horizon Forbidden West download size
If you're excited for Horizon: Forbidden West and are playing the digital version, then it's worth preloading the game in preparation for its launch.
Preloading Horizon: Forbidden West is currently available, which means you have plenty of time to complete this download before the game launches at midnight on Friday, 18th February.
Thanks to PlayStationSize on Twitter, we know that the approximate file size for this preload is different depending on your region - 97.027 GB for Europe, 87.608 for the US region and 82.783 for the Japan region.
It's important to remember that this size file will grow as patches are added to Horizon: Forbidden West, so it's a good idea to free up some space on your console.
Good luck in Horizon: Forbidden West!