History Legends of War: Patton in the firing line
Company representing WW2 legend sues little-known publisher over use of his likeness.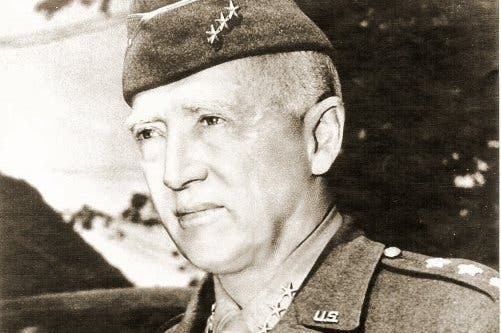 History Legends of War: Patton launched with little fanfare in 2012.
It's a turn-based strategy game in which you follow the path of US Army legend General George Patton during the events of World War 2. Our friends at Outside Xbox gave the game a spin in the video, below.
Now, two years later, CMG, a company based in Indiana, is suing publisher Maximum, based in California, over the game's use of General Patton. It claims false endorsement, unfair competition and the violation of Patton's publicity rights. In short, the game allegedly used Patton's name, likeness, image and persona without permission - and CMG is upset.
"CMG has filed the suit because we are committed to enforcing our clients' intellectual property, and this action against Maximum Family Games to protect the rights of the late General Patton and his family is no different," CEO Mark Roesler told Eurogamer in an emailed statement.
The issue of the fair use of a celebrity likeness in a video game hit the headlines recently former military dictator Manuel Noriega sued Call of Duty maker Activision over the use of his likeness in developer Treyarch's first-person shooter Call of Duty: Black Ops 2. The lawsuit was eventually dismissed.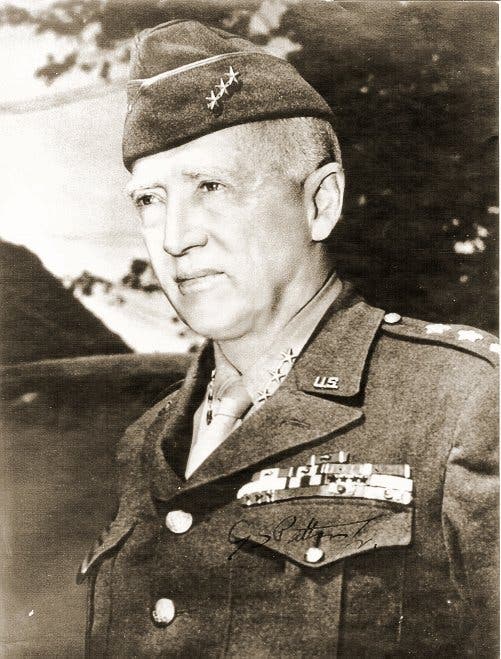 Celebrity Lindsay Lohan is currently suing Grand Theft Auto 5 maker Rockstar, claiming a character in the game is based on her. Lohan claims that Rockstar copied her image, voice and clothing style for the character, something which the developer laughed off as a bid for attention. "Her claim is so legally meritless that it lacks any good-faith basis and can only have been filed for publicity purposes," Rockstar said.
But the case of History Legends of War: Patton is unique in that it involves a deceased historical figure.
According to court documents filed in San Francisco federal court, CMG said it secured the rights to Patton through "various agreements with the Patton family", and as a result is "charged with the exclusive responsibility and authority with respect to enforcing General Patton's intellectual property rights".
A quick glance at the CMG website reveals a huge client list that includes the likes of James Dean, Andre the Giant and Mark Twain.
GeneralPatton.com is copyright "Estate of General George S. Patton Jr.". It mentions CMG Worldwide as the business representative for the Estate, with a view to working with companies who wish to use the name or likeness of Patton in any commercial fashion. It even links to a business application for licensing opportunities.
Back to CMG's suit against Maximum: "Consumers would readily understand that Maximum's use of General Patton's name, image and likeness in connection with the infringing video game is a reference to General Patton.
"Indeed, Maximum expects and intends consumers to understand this as part of its marketing efforts."
Apparently CMG tried to resolve the issue outside the courts, but failed. Now, CMG wants a ban on Maximum's use of the Patton name, as well as damages. Maximum has yet to respond to Eurogamer's request for comment. We'll update the article if it chooses to respond.
CMG may be confident in its case, but it could run up against a First Amendment defence. According to Video Gamer Law, when weighing an individual's rights of publicity against a First Amendment defense, Courts generally focus on the way the defendant has used the celebrity's likeness.
If the use is sufficiently 'transformative' (i.e., if the celebrity's image or persona is changed or distorted), then the First Amendment precludes a right of publicity claim because the likeness is just a component part of new expression, VGL suggested.
On the other hand, if the celebrity's raw image is the 'sum and substance' of the work in question, the First Amendment does not bar a right of publicity claim.
"This is because the defendant's patent intent is to capitalize on the celebrity's image and fame rather than upon any new 'expression'," VGL said, pointing to band No Doubt's successful claim against the use of its likeness in Activision's Band Hero.