Here's your first look at Jakku in Star Wars: Battlefront
It's true. All of it.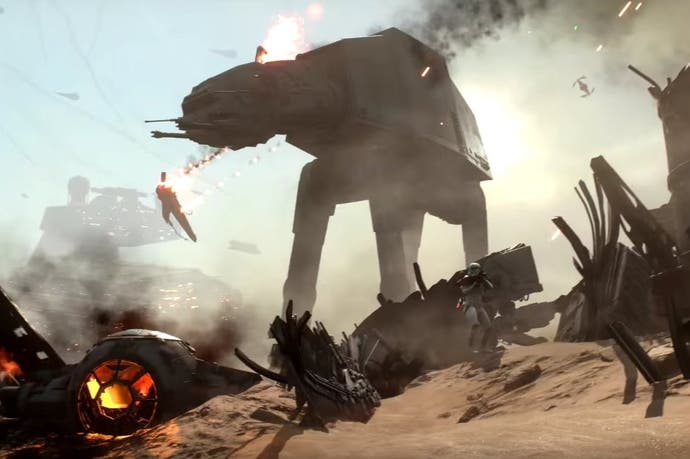 Star Wars: Battlefront has revealed its first footage of Jakku, i.e. that desert planet with the crashed Star Destroyer from the second trailer for The Force Awakens.
Set 29 years before The Force Awakens, The Battle of Jakku map will be free DLC arriving 8th December. Those who pre-order the game will receive the add-on a week early.
Star Wars: Battlefront is due 19th November in the UK for PS4, Xbox One and PC.