Halo Wars 2 has some pretty cool posters
Fit for framing.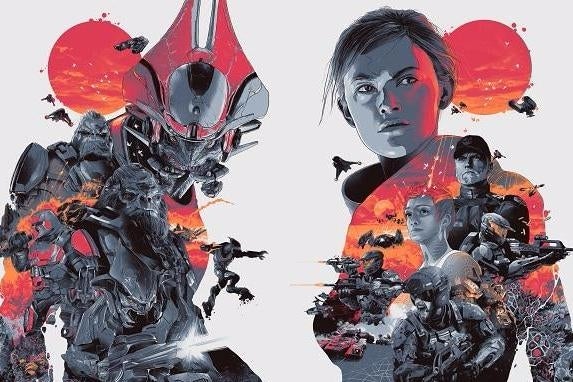 With Halo Wars 2 nearing release, Microsoft's marketing machine is kicking into gear. The latest effort: a bunch of really cool posters.
Microsoft worked with illustrators to produce a handful of posters that make Creative Assembly's PC and Xbox One real-time strategy game look more like a film than a video game.
These two are from Polish illustrator and cinematic artist Grzegorz "Gabz" Domaradzki. The left poster shows the commanding Shipmaster, the right focuses on Professor Anders.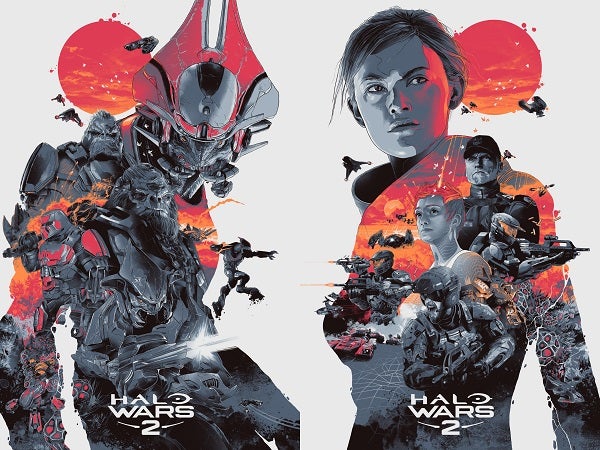 US-based artist Kevin Tong came up with a couple of posters that depict Atriox, the leader of the Banished, and Captain Cutter of the UNSC.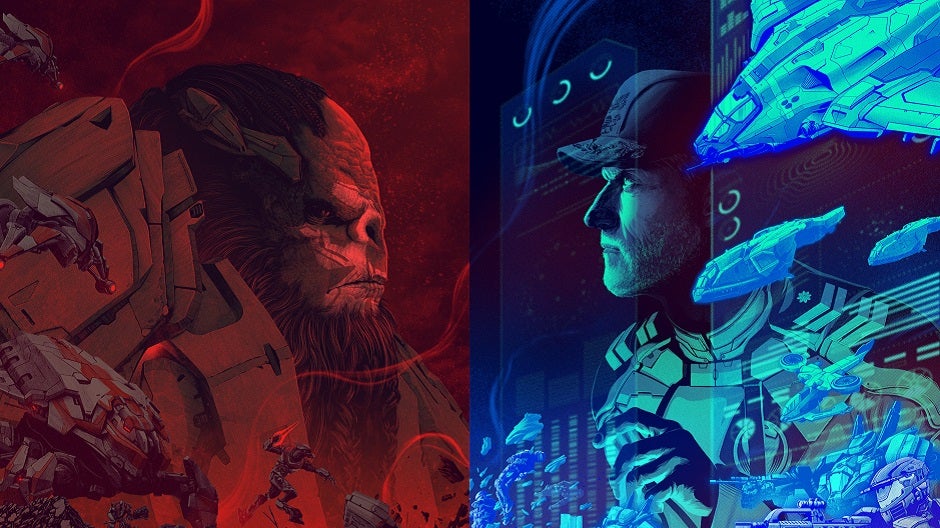 And Craig Drake's posters show off artificial intelligence Isabel, who in the game helps the UNSC take on Decimus and the rest of the Banished who killed her former crew.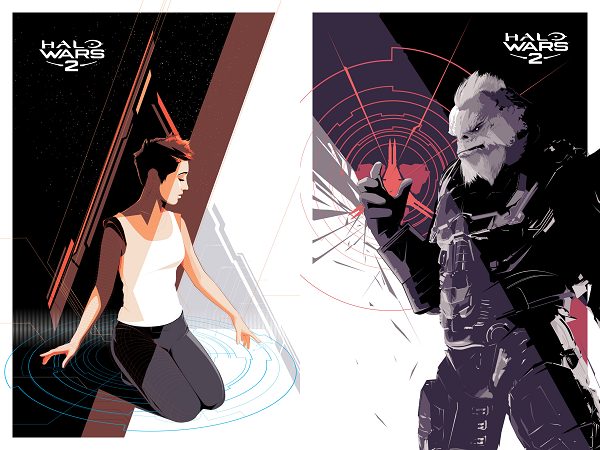 I'm used to seeing the sci-fi war game through the lens of fancy but somewhat dour cinematics. What I like about these posters is they give the Halo universe a different look akin to something I'd expect from a Star Wars movie poster.
According to Microsoft, these Halo 2 posters are limited prints. They may pop up in your local city in the weeks leading up to the launch of the game on 21st February, but it sounds like there will be a way to get hold of one of the limited-edition prints or a full set of all six posters in the series.
If you're after more on Halo Wars 2, Eurogamer's resident strategy king Chris Bratt has 20 minutes of gameplay in the video below.