Halo Wars 2 does not feature cross-platform play
Prophet of Regret.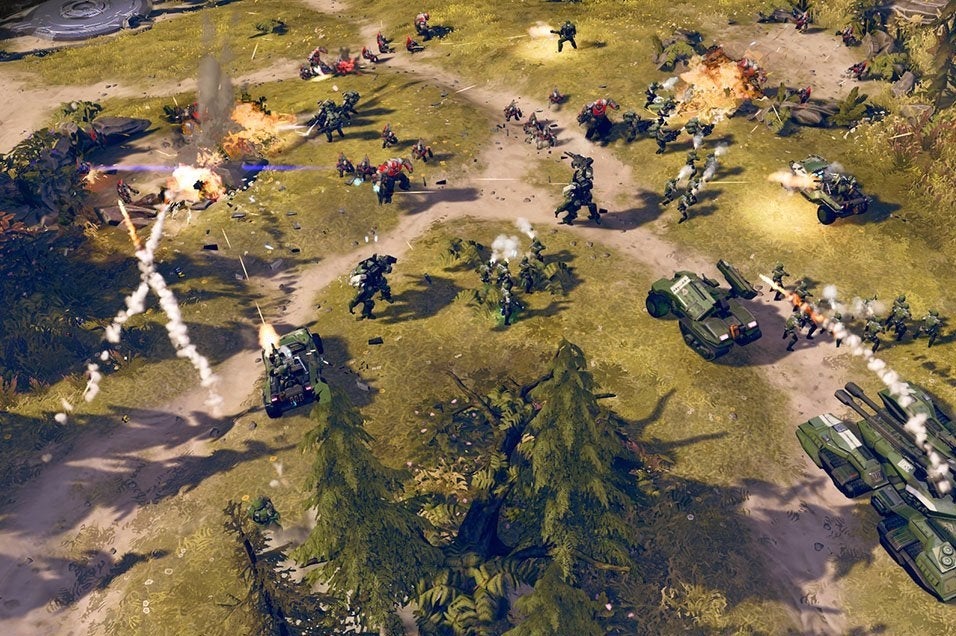 Halo Wars 2 is an Xbox One and Windows 10 game, but unlike other Microsoft games such as Forza Horizon 3, it does not support cross-platform play.
Halo Wars 2 is a real-time strategy game, with different control schemes for each platform. On PC you can, of course, play with a mouse and keyboard. On Xbox One you play with a controller.
You'd think this would be a valid reason for skipping cross-platform play, but at E3 today, 343 Industries studio head Dan Ayoub told Eurogamer it was more a case of timing, and deciding to focus instead on the recently announced Xbox Play Anywhere initiative, which means if you pre-order the digital game, it's yours to play on both Xbox One and Windows 10 PC.
"Cross-play is something we were looking at early on in development," Ayoub said. "We've been in development since 2014. But as we looked at our timing and our design decisions, we focused on some different things that basically became Xbox Play Anywhere."
The lack of cross-platform play is something of a disappointment, particularly given Microsoft plans to adds mouse and keyboard support to the Xbox One at some point. But as an Xbox Play Anywhere game, Halo Wars 2 saves move with you between platforms, as do unlocks and achievements, so at the least you can switch between PC and Xbox One without losing progress.
Ayoub hinted that cross-platform play may be something 343 looks at for future games in the Halo Wars spin-off franchise.
"Cross-play is something we're excited about potentially down the line," he said, "and we're looking at that for the franchise, but in the Halo Wars 2 timeframe, we're focusing on Play Anywhere."