Halo: Spartan Assault heads to Xbox One on Christmas Eve
And Xbox 360 in January.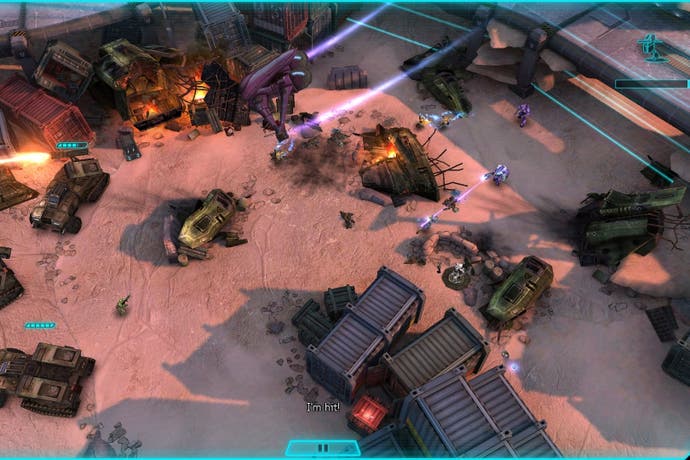 Halo: Spartan Assault, the top-down spin-off of the popular sci-fi shooter series, is heading to Xbox One on 24th December.
The game will be priced at £11.99 / $14.99, but those who purchase Spartan Assault on Windows 8 or Windows Phone prior to 15th December will be eligible to upgrade to the Xbox One version for a mere £3.99 / $4.99.
This will be worth it for a lot of players as this console rendition of Spartan Assault comes with loads of extras. Chief among them are online co-op and the new Operation Hydra single-player expansion.
Additionally, this next-gen version will run naively at 1080p and 60fps and feature new weapons, enemies, and abilities - like being able to teleport, which 343 Industries executive producer Dan Ayoub noted was a personal fave on the Xbox News Wire. There will also be new achievements, as detailed on Halo Waypoint.
Halo fans who've not invested in the next generation of consoles will still receive Spartan Assault on Xbox 360, but this version won't be ready until January.
"Halo's touch-screen debut is good-looking, colourful, and fun," wrote EG's Chris Donlan in his Halo: Spartan Assault review from this summer. "Here's hoping it eventually gets ported around a little," he concluded. Glad to know someone's listening.