Halo: Spartan Assault confirmed for Xbox One and Xbox 360
Out in December.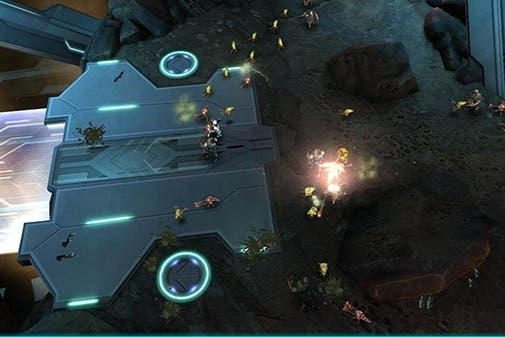 Microsoft has confirmed Windows 8 game Halo: Spartan Assault for release on Xbox One and Xbox 360 this December.
On Xbox One and Xbox 360 the top down shooter features a new online co-op mode with more missions, enemies, weapons, abilities, upgrades and achievements, Microsoft said.
The single-player has 30 missions. Included with the console download is the Operation Hydra expansion for the campaign.
Spartan Assault, developed by Vanguard Games and produced by 343 Industries, tells the story of the rise of Commander Sarah Palmer, with missions set within the Spartan Ops training simulation program.
Xbox One launches on 22nd November 2013.