£5 Halo: Spartan Assault released
Plus, Ryse digital comic grants "early leg up" in Xbox One game's multiplayer.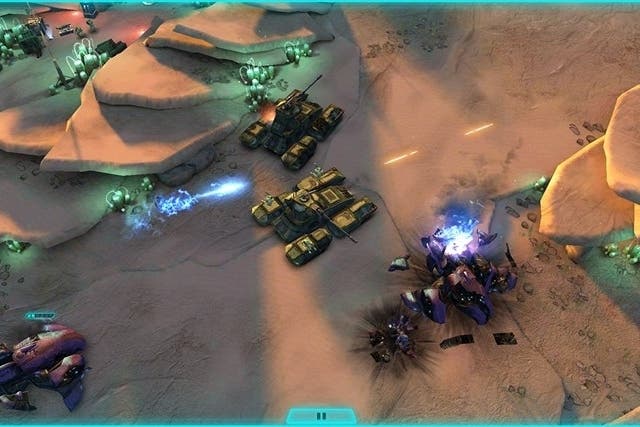 Microsoft has released Halo: Spartan Assault, the top-down shooter spin-off.
Spartan Assault, made by Gatling Gears developer Vanguard Games with 343 Industries producing, is for Windows 8 devices, and is inspired by classic arcade shooters Robotron and Total Carnage. In the UK is costs £4.99 and is available only on Windows 8 and Windows Phone 8. Earlier this year 343 told Eurogamer Xbox 360 controller support for the PC version will be added soon after launch.
Buy and play Spartan Assault and you'll unlock exclusive bonus content in the Halo 4 Champions Bundle or Halo 4 Bullseye Pack, which are both out on 20th August. The bonus content includes a new weapon skin, two armour skins and a Spartan stance.
On Windows Phone 8, 1GB RAM is required. A Windows Phone 8 version supporting 512MB RAM will be released in August 2013.
Watch on YouTube
Meanwhile, Microsoft has released the first part of a digital interactive graphic novel inspired by Xbox One exclusive Ryse. It's called Ryse: Sword of Damocles, and it lets you unlock collectibles for use in the Xbox One game after it launches. These unlocks grant "an early leg up in the multiplayer aspect of the game", Microsoft said.