Halo 4 makes $220m in a day, beating Harry Potter and The Avengers movies
On track to be biggest Halo game yet.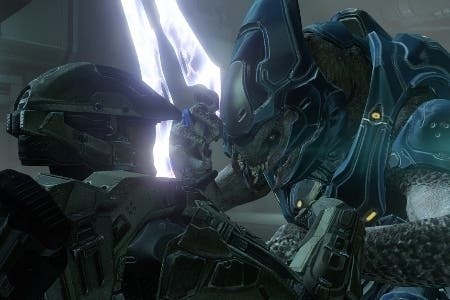 In the UK Halo 4 failed to beat Halo: Reach or Halo 3 in terms of launch week sales, but what about on a global basis?
Microsoft announced last night that Halo 4 made over $220 million worldwide in the first 24 hours on sale, beating the record for the biggest day-one opening in US box office history: Harry Potter and the Deathly Hallows: Part 2, and the biggest movie of 2012: The Avengers, based on US sales alone.
Microsoft didn't disclose sales figures, but according to a Financial Times report it shifted 3.1 million units on its opening day.
Microsoft said Halo 4, developed by 343 Industries, is on track to reach over $300 million in global sales in the first week. This would make it the biggest Halo launch in history and the biggest entertainment launch of the year to date. Halo: Reach, which launched in 2010, made $200 million in global sales.
Of course, one game that will destroy Halo 4's revenue and sales figures is Call of Duty: Black Ops 2, out today. Based on historical data, in the UK Activision's shooter will probably outsell Microsoft's by roughly six to one in launch week. It's somewhat of an unfair comparison though given Halo 4 is a platform exclusive.
Add Halo 4 lifetime sales to the franchise total and it's made over $4.38 billion since the release of Combat Evolved. Halo 4 has the record for the largest number of players in the history of the Halo franchise, with over four million in the first five days. Fans have spent a total of 31.4 million hours playing Halo 4. The total number of gameplay hours across the franchise is over the five billion mark.
Halo 4: Forward Unto Dawm the live-action digital series that ran in the run up to the game's launch,generated more than 46 million total views.