UK chart: Halo 4 top but sales lower than Halo 3, Reach
LittleBigPlanet Karting skids in 24th.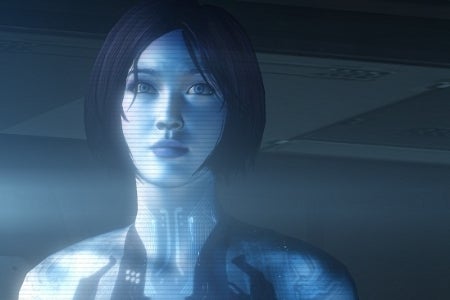 Xbox 360-exclusive Halo 4 is the new UK all-format chart number one, albeit with lower launch week sales than Halo 3 and Halo: Reach.
It did beat the launch week figures of last week's sales winner Assassin's Creed 3 - making it the UK's 18th biggest game launch ever.
It's worth remembering that Halo 4 launched last Tuesday, and thus benefited from an extra three days on sale.
Most other publishers left the Halo launch week well clear, but Sony tried its luck with PlayStation 3-exclusive LittleBigPlanet Karting. It entered the chart in 24th place.
Marvel Avengers: Battle for Earth and Mass Effect Trilogy also arrived in shops last week but failed to make an impression in the chart's top 40.
Assassin's Creed 3, last week's number one, slipped slightly into second. FIFA 13 was third, Need for Speed: Most Wanted was fourth while Football Manager 2013 was fifth.
The full chart lies below.
| This Week | Last Week | Title | Platform(s) |
| --- | --- | --- | --- |
| 1 | New entry | Halo 4 | Xbox 360 |
| 2 | 1 | Assassin's Creed 3 | PS3, Xbox 360 |
| 3 | 2 | FIFA 13 | PS3, Xbox 360 |
| 4 | 5 | Need for Speed: Most Wanted | PC, PS3, Xbox 360 |
| 5 | 4 | Football Manager 2013 | PC |
| 6 | 8 | Skylanders Giants | PS3, Wii, Xbox 360 |
| 7 | 3 | WWE 13 | PS3, Xbox 360 |
| 8 | 19 | Borderlands 2 | PC, PS3, Xbox 360 |
| 9 | 9 | Just Dance 4 | PS3, Wii, Xbox 360 |
| 10 | 6 | Medal of Honor: Warfighter | PC, PS3, Xbox 360 |
| 11 | 7 | Forza Horizon | Xbox 360 |
| 12 | 12 | Moshi Nonsters: Moshlings Theme Park | 3DS, DS |
| 13 | 13 | Resident Evil 6 | PC, PS3, Xbox 360 |
| 14 | 10 | Dishonored | PC, PS3, Xbox 360 |
| 15 | 16 | The Elder Scrolls 5: Skyrim | PC, PS3, Xbox 360 |
| 16 | 11 | Professor Layton and the Miracle Mask | 3DS |
| 17 | 17 | F1 2012 | PC, PS3, Xbox 360 |
| 18 | 21 | New Super Mario Bros. 2 | 3DS |
| 19 | 23 | Forza 4 | Xbox 360 |
| 20 | 20 | Lego Batman 2: DC Super Heroes | DS, PC, PS2, PS3, PSP, Wii, Xbox 360 |
| 21 | 26 | Sleeping Dogs | PC, PS3, Xbox 360 |
| 22 | 25 | PES 2013 | PC, PS3, Xbox 360 |
| 23 | 15 | Pokémon Black 2 | DS |
| 24 | New entry | LittleBigPlanet Karting | PS3 |
| 25 | 24 | 007 Legends | PS3, Xbox 360 |
| 26 | 37 | Kinect Disneyland Adventures | Wii |
| 27 | 29 | Angry Birds Trilogy | 3DS, PS3, Xbox 360 |
| 28 | 14 | Assassin's Creed 3: Liberation | Vita |
| 29 | 32 | Mario & Sonic: London 2012 Olympic Games | Wii |
| 30 | 22 | Pokémon White 2 | DS |
| 31 | 18 | Doom 3: BFG Edition | PS3, PC, Xbox 360 |
| 32 | 30 | Dead Island: GOTY Edition | PC, Xbox 360, Xbox 360 |
| 33 | 39 | Mario Kart 7 | PS3 |
| 34 | 28 | Assassin's Creed: Revelations | PC, PS3, Xbox 360 |
| 35 | 35 | Super Mario 3D Land | 3DS |
| 36 | 40 | Kinect Sports | Xbox 360 |
| 37 | Re-entry | Dance Central 2 | Xbox 360 |
| 38 | 27 | XCOM: Enemy Unknown | PC, PS3, Xbox 360 |
| 39 | 38 | Sonic Generations | 3DS, PS3, Xbox 360 |
| 40 | Re-entry | Just Dance 3 | PS3, Wii, Xbox 360 |