Half-Life: Alyx more than doubled Valve Index sales in 2019
As headset stocks sell out worldwide.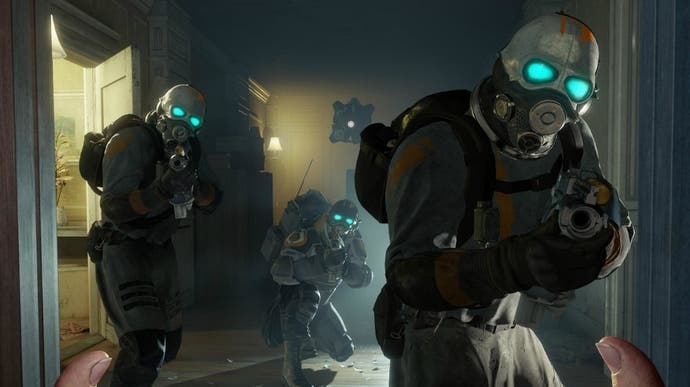 Looks like Valve's decision to make the next Half-Life a VR title is already paying off, as Valve Index headset sales more than doubled in 2019 following Half-Life: Alyx's announcement.
According to stats from SuperData, Valve Index sold 46k units last year prior to Q4, but after Alyx was announced in November, that figure jumped up to 149k. That means 103k headsets were sold between October and December - more than double what had been sold for the rest of the year.
The stats are impressive (particularly considering the hefty price of a VR kit, currently £919) - but they could have been ever higher, as nearly every package of the headset sold out worldwide by 15th January (via Road to VR). Those hoping to buy an Index are still greeted with an out-of-stock message on the official store page, and are instead prompted to sign up for email notifications.
So, how does this compare to other VR headsets on the market? SuperData says Index is currently the best-selling PC VR headset, but as you can see in the graph below, it's still some way behind PlayStation VR and the standalone Oculus Quest. In terms of the total Steam user market share, meanwhile, the Index is still only used by a small number - as the latest figures from Valve report an active monthly user base of 90m (as of 2018). But then, given the price of a headset, maybe you don't need the whole market.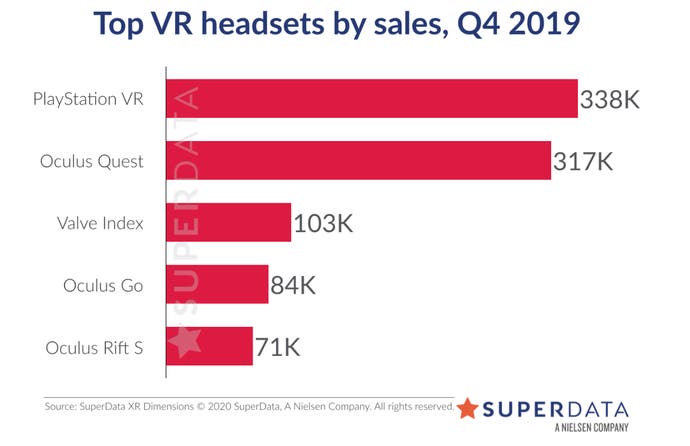 Those who purchase the headset get a copy of Half-Life: Alyx included for free, and it's a strategy that's driving hardware sales for Valve. Once headsets are back in stock once more, we can probably expect to see further impressive results ahead of the game's launch in March.