Guilty Gear - Strive continues to look fantastic
Faust goes under the knife.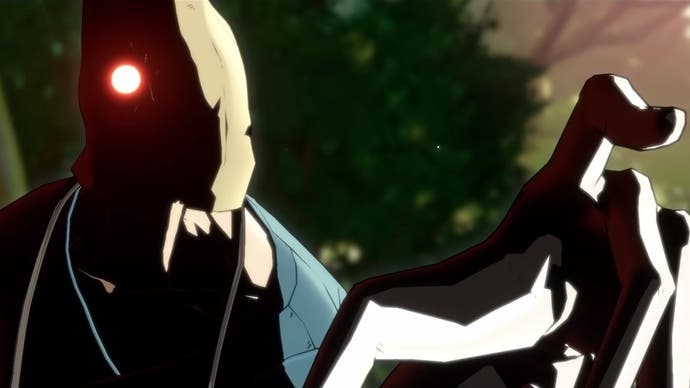 Arc System Works has released a new gameplay video for Guilty Gear - Strive - and it looks great.
The upcoming fighting game has cel shaded anime visuals, and I'm once again blown away by the character models and animations.
This latest video shows off a redesigned Faust, who certainly looks like he's gone back to his creepy roots.
Faust is one of the weirder characters in fighting games. The psycho surgeon wears a paper bag over his head and, in Strive, surgical scrubs, which means we get a much better sense of his creepy body. Yum.
Faust's new moveset is similarly sinister, with transformation into three scarecrows, the summoning of familiars and, well, the eating his opponent all on the table. And then there's the scalpel. The huge, hulking scalpel.
ASW has released a number of Guilty Gear - Strive character trailers at fighting game events since Evo 2019 (the Faust trailer was unveiled, appropriately enough, at the Frosty Faustings 12 tournament in Chicago over the weekend). The next trailer is expected on 22nd March, with the game itself due out late 2020. I can't wait!