GTA6 "active development" now "well underway", Rockstar says
Vice to know.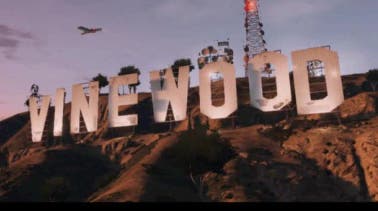 Grand Theft Auto 6, the next major entry in Rockstar's best-selling series, is "well underway" and in "active development", Rockstar said today.
It's the furthest that Rockstar has ever gone in acknowledging GTA6's inevitable approach - and it comes as GTA5 launches on its third console generation to date, on 15th March.
"With the unprecedented longevity of GTA5, we know many of you have been asking us about a new entry in the Grand Theft Auto series," Rockstar wrote in a blog post today.
"With every new project we embark on, our goal is always to significantly move beyond what we have previously delivered - and we are pleased to confirm that active development for the next entry in the Grand Theft Auto series is well underway. We look forward to sharing more as soon as we are ready, so please stay tuned to the Rockstar Newswire for official details."
Or, y'know, anywhere else that games news is posted on the internet.
GTA5 originally launched in September 2013 for the PlayStation 3 and Xbox 360. Nearly 10 years on, this is the most we've ever heard on its sequel.
Last summer, a Bloomberg report stated GTA6 would not be released until at least 2024 or 2025, as Rockstar was keen to improve staff welfare and avoid the levels of crunch which have plagued the company over its past projects.
GTA6 is expected to be set in a modern day Vice City, the fictional location within the GTA universe based on Miami. Various reports have suggested its map will grow and change over the time, with updates likened to Fortnite's map changes.
The suggestion has been that this growing map is part of Rockstar's bid to cut crunch by letting the game expand post-launch, rather than squeezing in everything for GTA6's arrival.
Of course, in the interim, Rockstar has been kept busy building GTA Online, which has been a major money-spinner for Rockstar and parent company Take-Two ever since its arrival. GTA Online will also get a spruced up PS5 and Xbox Series X/S launch when GTA5 arrives there in a couple of months.