GTA5 modder adds Mad Max's Doof Wagon
Along with Santa's Sleigh and Jackass' shopping cart.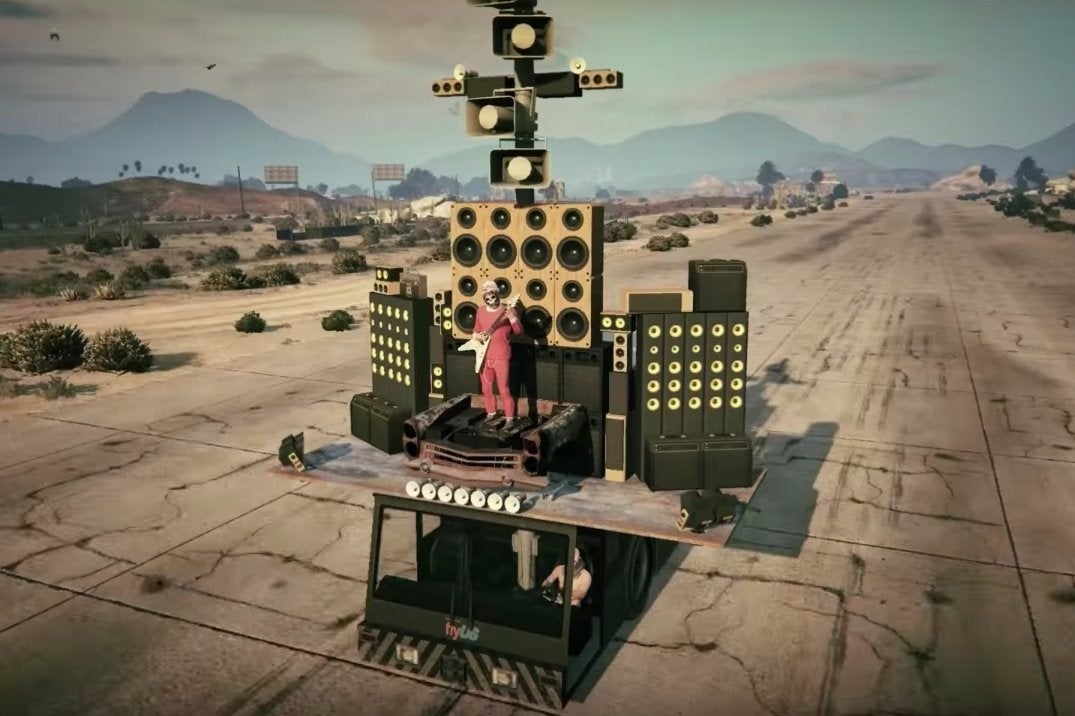 Grand Theft Auto modder Abstract Mode has added Mad Max's infamous Doof Wagon to Rockstar's sandbox game. Not even the actual Mad Max game has a Doof Wagon.
That's the one adorned with the red leotard-wearing man shredding on his guitar, which also happens to be a flame thrower. Suddenly Kylo Ren's tri-bladed lightsaber seems so tame in comparison.
But Funny Vehicles Pack includes more than just the Mad Max tribute. It also includes Santa's sleigh (pulled by reindeer), a Jackass-inspired shopping cart, and a dance-friendly big rig with its own on-board DJ, among others.
In order to run the Funny Vehicles Pack you'll first have to snag the Menyoo PC script.
Given that this mod is called Funny Vehicles Pack # 1, it's suggested more will follow. What weird modes of transit would you like to see next?