GTA publisher Take-Two confirms purchase of Codemasters in deal worth nearly $1bn
Driving up profit.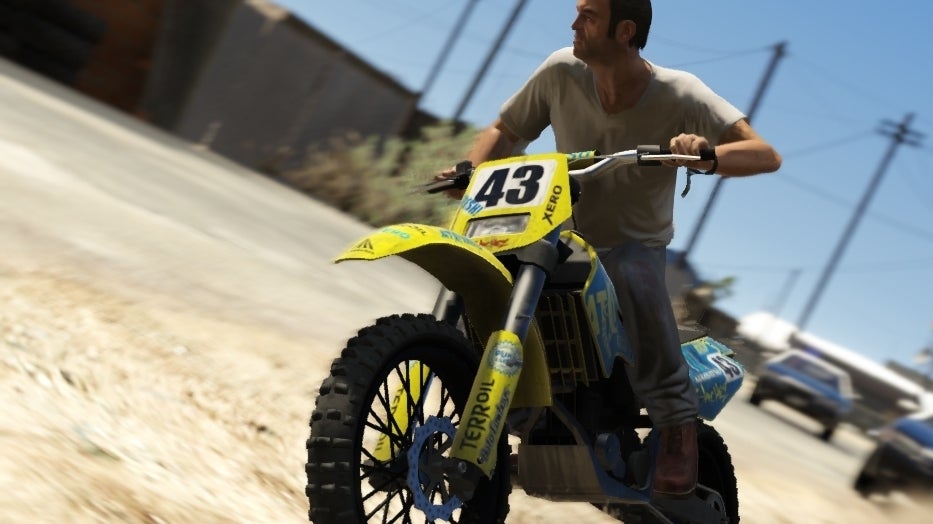 Borderlands and Grand Theft Auto publisher Take-Two has agreed on a near-$1bn pricetag to snap up British racing giant Codemasters.
Take-Two announced today it had shook hands on a $994m (£759m) deal which is expected to be completed in spring 2021.
Codemasters will join fellow Take-Two-owned labels such as 2K, Rockstar Games and Private Division.
There's no word as yet how its own studios or output will specifically be affected, but in a statement released via Business Wire to announce today's news, Take-Two boss Strauss Zelnick said that Codies' racing output would fit well with his publishing giant's existing sports fare - while Codies would benefit from Take-Two's distribution and marketing.
At least in the short term, it doesn't sound like Codies is being made to work exclusively on the cars for GTA6.
"We are exceedingly pleased to announce this recommended transaction with the Board of Codemasters," Zelnick trumpeted. "Codemasters has a renowned history of creating some of our industry's most beloved and commercially successful racing franchises, and we believe that their offerings will be highly complementary to our sports portfolio and enhance further our organisation's long-term growth.
"Moreover, we look forward to welcoming Codemasters' senior management and development teams into our Take-Two family, and sharing in our vision to deliver the highest quality entertainment experiences and aim to be the most innovative, creative and efficient company in our industry."