GTA Online release confirms micro-transaction amounts
Two tiny tweaks to real cash prices Eurogamer revealed last week.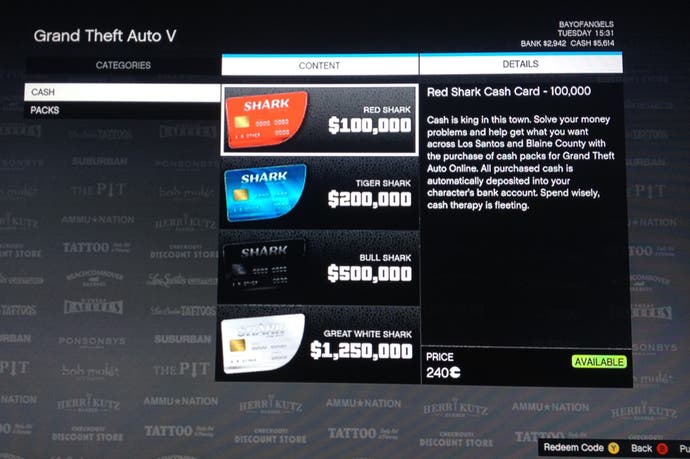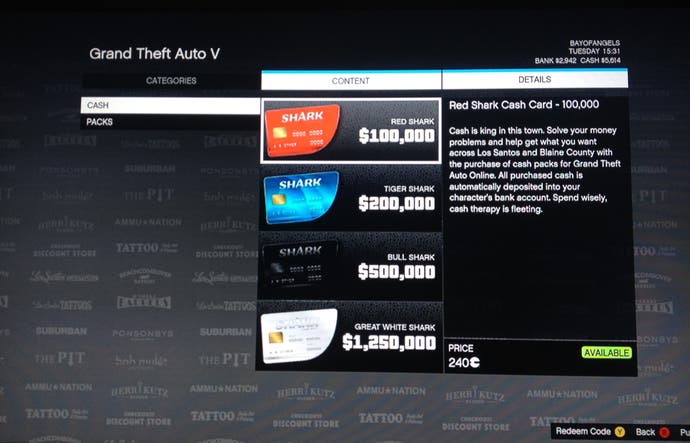 The release of GTA Online has confirmed the in-game purchases Eurogamer revealed last week.
Two of the real world cash amounts have been reduced very slightly.
The $200,000 Tiger Shark Cash Card, which we reported would be £3.49, is in fact £3.39.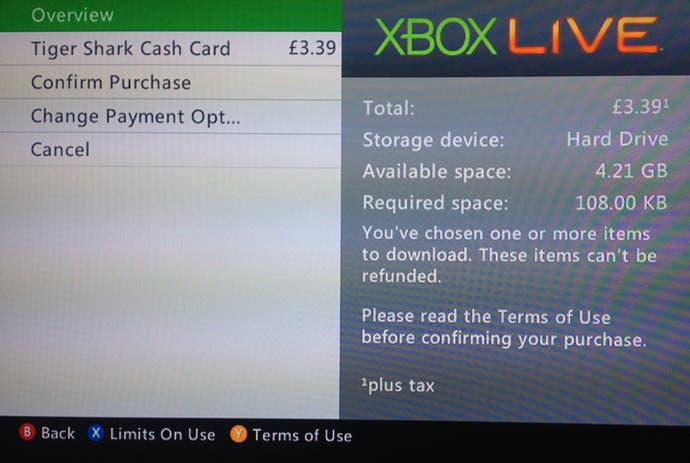 The $500,000 Bull Shark Cash Card, which we reported would be £6.99, is in fact £6.75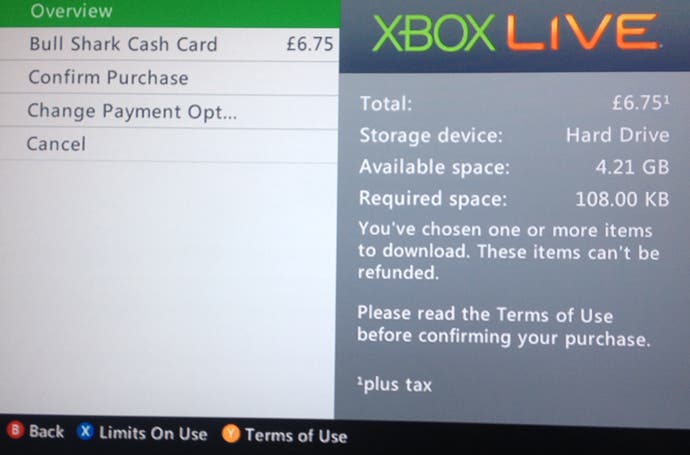 The $100,000 Red Shark Cash Card, which we reported would be £1.99 is indeed £1.99.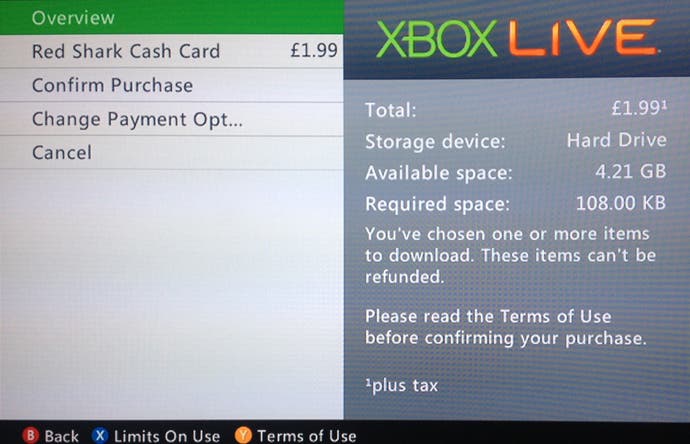 And the $1,250,000 Great White Shark Cash Card is £13.49, as we reported.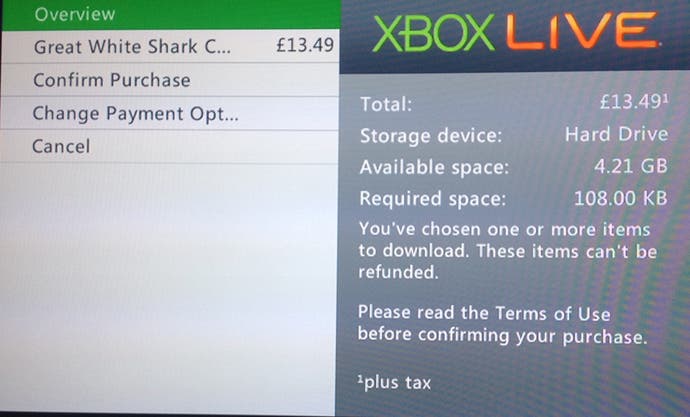 We've also discovered that GTA Online will actively point you to the in-game shop, as the below image shows.
"You can buy additional GTA dollars from the Xbox Games Store in the Pause Menu," a message that pops up in the top left-hand corner of the screen reads.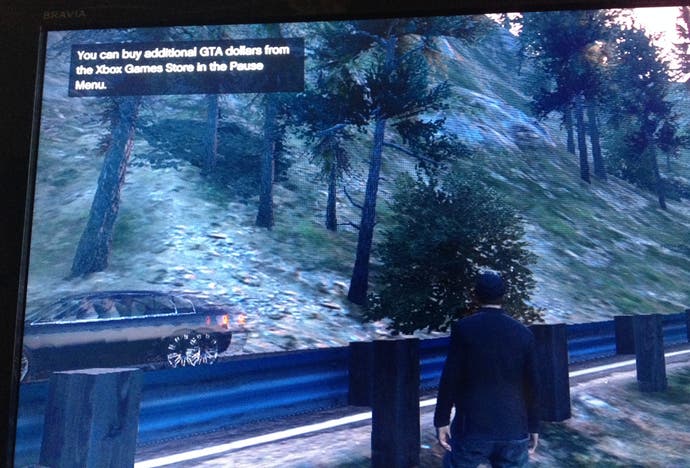 Rockstar has moved to reassure fans that the game has been balanced so buying virtual cash is not necessary to progress. However, paying for in-game cash will get you certain items quicker.
"You can either quickly accumulate cash through profitable activities like knocking over armoured cars, winning street races, doing stick-ups or a host of other cash-making endeavours," Rockstar said last week, "or if you're the completely instant gratification type, you can choose to buy denominations of GTA$.
"The game and its economy have been designed and balanced for the vast majority of players who will not buy extra cash. There is no in-game paywall and nothing that should disrupt the balance of the game. You don't have to spend real money to attain the cars, guns, clothes, flash and style of a high-roller in Los Santos, but can if you wish to get them a little quicker."
Money amounts in GTA Online do not correspond with that of Grand Theft Auto 5's single-player mode - where earning large sums takes time.
"The economy is balanced differently from the single-player economy, and cash earned in one cannot be taken over to the other," Rockstar said. "Most players will earn cash much faster Online than in Story Mode."
A number of upcoming content additions - what you'll effectively be paying for with those in-game cash purchases - have also been revealed. First up is the Content Creator - previously thought to be part of the mode's initial release. It will allow you to design your own deathmatches and races and also include, further down the line, a Capture the Flag mode.
Other upcoming content will include the Beach Bum Pack - containing four new beach vehicles, 300+ items of leisure wear and two new weapons, and Heists - full-on cooperative missions that will require planning and teamwork to succeed.