Grand Theft Auto Online micro-transaction pack prices revealed
UPDATE: Rockstar confirms money packs but promises game is "balanced".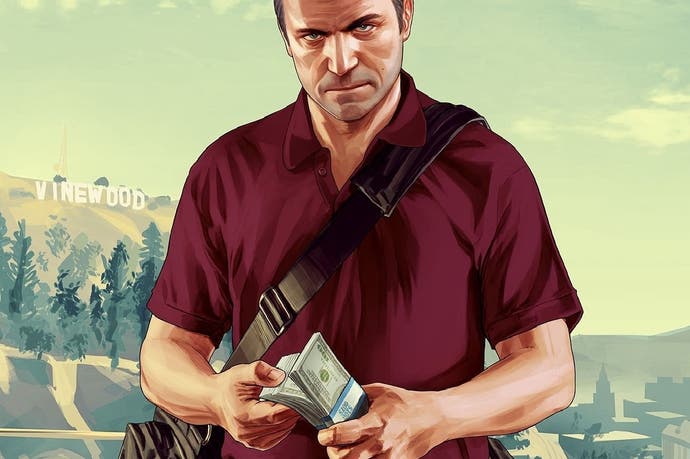 UPDATE: Rockstar has officially confirmed the existence of paid-for cash packs in Grand Theft Auto Online via a just-published blog post, and moved to reassure fans that the game has been balanced so these are not necessary to progress.
That said, Rockstar acknowledges that paying for in-game cash will get you certain items quicker.
"You can either quickly accumulate cash through profitable activities like knocking over armoured cars, winning street races, doing stick-ups or a host of other cash-making endeavours," Rockstar wrote, "or if you're the completely instant gratification type, you can choose to buy denominations of GTA$.
"The game and its economy have been designed and balanced for the vast majority of players who will not buy extra cash. There is no in-game paywall and nothing that should disrupt the balance of the game. You don't have to spend real money to attain the cars, guns, clothes, flash and style of a high-roller in Los Santos, but can if you wish to get them a little quicker."
And, as Eurogamer reported earlier today, money amounts in GTA Online do not correspond with that of Grand Theft Auto 5's single-player mode - where earning large sums takes time.
"The economy is balanced differently from the single player economy, and cash earned in one cannot be taken over to the other," Rockstar concludes. "Most players will earn cash much faster Online than in Story Mode."
A number of upcoming content additions - what you'll effectively be paying for with those in-game cash purchases - have also been revealed. First up is the Content Creator - previously thought to be part of the mode's initial release. It will allow you to design your own deathmatches and races and also include, further down the line, a Capture the Flag mode.
Other upcoming content will include the Beach Bum Pack - containing four new beach vehicles, 300+ items of leisure wear and two new weapons, and Heists - full-on cooperative missions that will require planning and teamwork to succeed.
ORIGINAL STORY: You'll be able to spend between £1.99 and £13.49 in Grand Theft Auto Online for individual packs of in-game money, people with early access to the mode have told Eurogamer.
The four GTA Online currency cards spotted yesterday in the code of Rockstar's own site are still to be officially announced, but we understand they will have UK prices of the following amounts:
$100,000 Red Shark Cash Card - £1.99
$200,000 Tiger Shark Cash Card - £3.49
$500,000 Bull Shark Cash Card - £6.99
$1,250,000 Great White Shark Cash Card - £13.49
These details originate from a source with early access to Grand Theft Auto 5's multiplayer mode. While details may still be tweaked prior to its final release, this is how things currently stand less than a week before it goes live.
Simply put, the more expensive the cash pack, the better the exchange rate you'll get. But it's also worth noting that while GTA Online uses the same world as GTA5, prices for in-game items do vary between the two. A car that costs $1 million in the game's single-player mode can be bought for much less in Online - more like $150,000. Properties are also cheaper - the most expensive you can own is $400,000.
And you can only own a single property. When you trade houses you get a rebate on the place you've moved from, so you can re-use your in-game credit to some extent.
But while some things are cheaper, others are more expensive. You'll pay more for weapon and car mods, and most are initially out of normal financial reach. Yet any potential access to these items can only be unlocked when your character ranks up.
This means that, even with extra money from cash packs, a low-level character will have few options to initially spend it on. Players start with the option to buy just pistols and a single set of tyres.
GTA Online's micro-transactions may provide less of a boosting mechanic than first expected, then, although limited-time consumables will also be available.
Full details of the mode will be revealed sometime before its public launch on 1st October.
Rockstar has yet to respond to Eurogamer's request for comment.