GTA 5 tops UK physical game sales chart for first half of 2017
The top six best-selling games revealed - sales figures and all.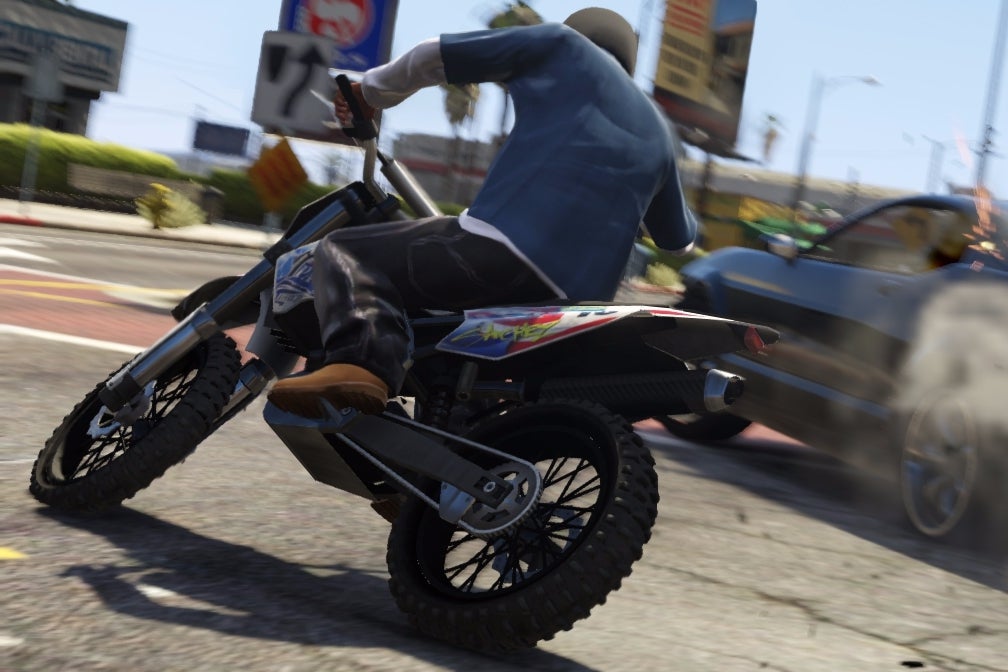 UK video game sales tracker Chart-Track does not publicly reveal sales figures - it leaves that to video game publishers. But the Entertainment Retailers Association does, and in its latest report for the first half of 2017, it revealed the top six best-selling physical games in the UK so far.
The behemoth that is Grand Theft Auto 5 is the UK's best-selling video game so far this year, with 334,280 physical copies sold. That's a pretty incredible return for a game that first came out four years ago. Who in the UK is still to buy the thing?
GTA 5 is closely followed by Ghost Recon: Wildlands, with 311,792 copies sold. It's fair to say Ubisoft's open-world chaos 'em-up is a success.
Elsewhere, PlayStation 4 exclusive Horizon Zero Dawn does extremely well with 286,538 sales - so expect a sequel. FIFA 17 does what FIFA does with 242,385 sales. Call of Duty: Infinite Warfare shifted 204,778 copies. And Capcom has to be happy with 190,545 sales for Resident Evil 7 on these shores.
It's worth noting that the figures do not include download sales, which in many cases will be significant. How many copies of PlayerUnknown's Battlegrounds, for example, have been sold to UK Steam users since the game came out in Early Access in March? Enough to challenge GTA 5 in the ERA's chart, I reckon.
As the ERA points out, video game publishers usually save their big hitters for the second half of the year, which is why no video games appeared in its top 10 for music, video and games sales. Oh, and if you're wondering, Ed Sheeran's Divide is top of the list, with 2,064,966 sold. Not bad for a Game of Thrones villain.
13 - Grand Theft Auto 5 - Take 2 - 334,280
14 - Tom Clancy's Ghost Recon: Wildlands - Ubisoft - 311,792
17 - Horizon Zero Dawn - Sony Comp Ent - 286,538
24 - FIFA 17 - EA - 242,385
36 - Call Of Duty: Infinite Warfare - Activision Blizzard - 204,778
38 - Resident Evil 7: Biohazard - Capcom - 190,545