Ambitious GTA5 mod launches players into space
I would like to die on Mars. Just not on impact.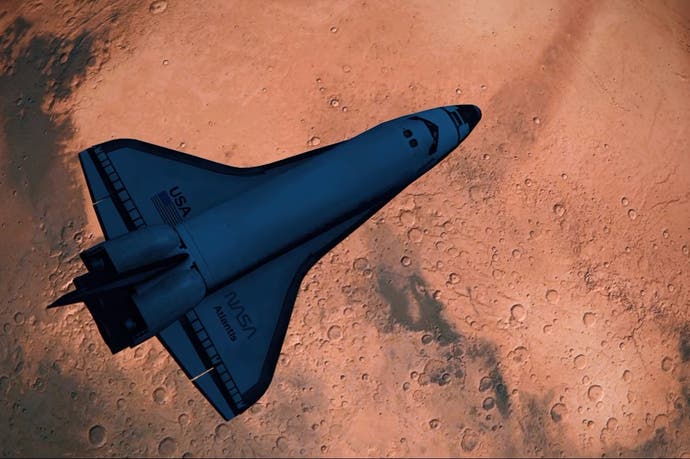 I'm sure, like me, while causing mayhem and seducing ladies of the night in GTA5 you've thought, "you know what would make this better? Being in space." Well wish no more, because a mod is coming which promises to move Rockstar's open world beyond its earthly dimensions.
Grand Theft Space is a creation by modder sollaholla and his team and aims to let players land on and explore new planets outside of the solar system as well as fight aliens.
The synopsis is as follows:
"The earth has been alone in this galaxy since the very moment it was formed, but far far away in another galaxy, there was intelligent life peering at the people of earth for a millennium. This life was not the friendly life we would like to believe. The NASA research team have found remnants of alien spaceship parts scattered around the state of San Andreas. We never thought that these intelligent life-forms would ever reach our planet; but they're coming and they're not on our side. It's your mission to take out these alien scum before they reach earth."
Sollaholla promises four new missions on release as well as shuttles and lunar vehicles. There will also be zero-gravity in space and interstellar travel. Talking of Interstellar, the developer aims to make the mod as realistic as possible incorporating mechanics grounded in reality.
The mod is still a work in progress, with no official release date confirmed. One to watch!