Grand Theft Auto 5 has sold 45m units to retailers
With 10m on PS4/Xbox One.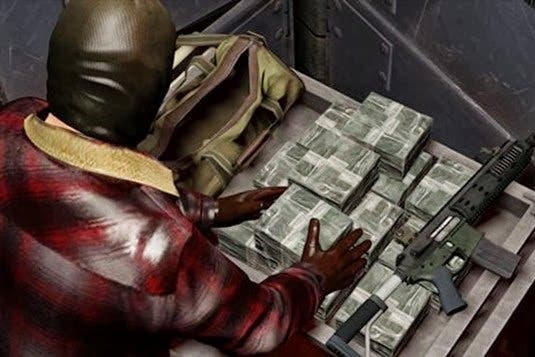 Grand Theft Auto 5 has shipped more than 45m copies to retailers in the time ending 31st December 2014, publisher Take-Two has announced.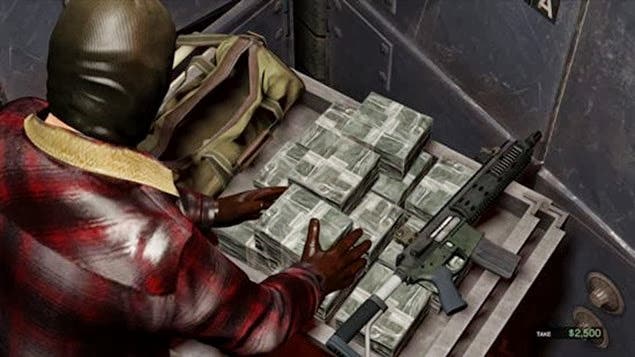 Nearly 10m of these were on PS4 or Xbox One. Not bad as it had only been available for six weeks and was already a full-priced remake of a game that had come out only a year prior.
Take-Two confirmed that GTA 5's online heists will be coming in early 2015 as a free updated to all platforms.
The publisher's GAAP net revenue for the quarter was $531.1m, which is significantly down from the same quarter last year when the company made $1.86b. Of course, that was hot of the heels of GTA 5's initial launch, which was so successful that it sold more copies to retailers in six weeks than GTA 4 did in its entire lifetime.
As of late October 2013, GTA 5 had sold 29m units to retailers. Now it's up to 45m, but if 10m of those are from next-gen consoles, that means that last gen's GTA 5 sales slowed down to only 6m in the 14 months between early November 2013 and the end of 2014. Perhaps people were waiting for the spruced up edition, though that wasn't announced until June 2014 at E3.
Elsewhere in Take-Two news, the Civilization series has sold more than 29m units to date when one factors in the release of its latest entry, Civilization: Beyond Earth.