Gran Turismo 7 adds 120fps support
Plus new cars and layouts.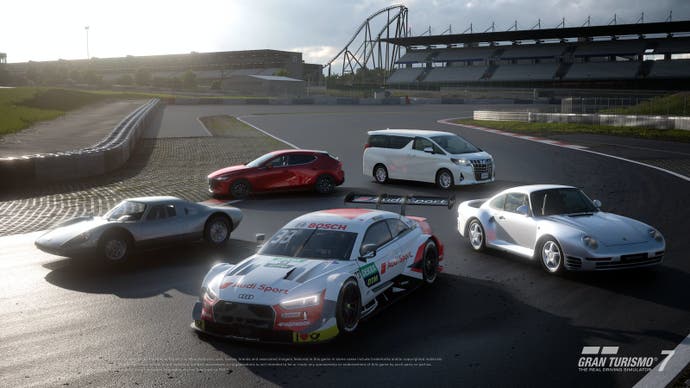 Sony is adding 120fps support to driving sim Gran Turismo 7 with its latest update.
The 1.31 update is now available to download and will allow PlayStation 5 users to play with the increased frame rate (if they own a display capable of 120Hz output).
The addition is not available for PlayStation 4 users.
The update also brings more racing content.
Five cars have been added: Audi RS 5 Turbo DTM '19; Porsche 959 '87; Porsche Carrera GTS (904) '64; Toyota Alphard Executive Lounge '18; and Mazda Mazda3 X Burgundy Selection '19.
There are also two new layouts for Nurburgring: Endurance and Sprint. The former combines the Nordschleife and Grand Prix courses, while the latter is a shorter version of the Grand Prix course designed for lower speed road cars.
Lastly, 'Cherry Blossoms' have been added to the featured section in Scapes - just in time for cherry blossom season.
More information can be found on the PlayStation Blog. These details (minus the 120FPS support) were revealed last week.
For PSVR2 owners, GT7 has a VR update that's well worth checking out. Digital Foundry described it as "one of the best VR experiences on PS5".