Google promises more than 10 Stadia timed-exclusives by July 2020
More than 120 games coming to Stadia in 2020.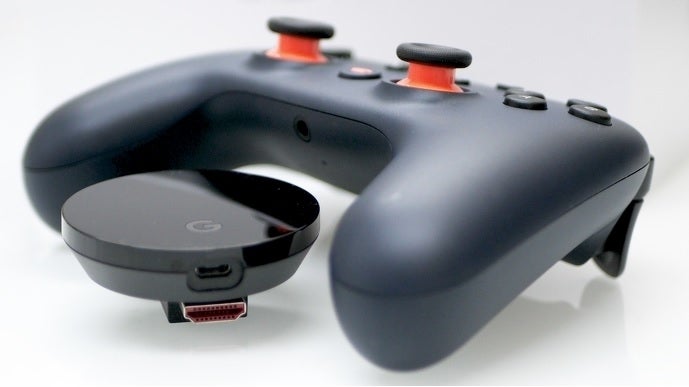 Google has promised more than 10 Stadia timed-exclusives will be released by July 2020 - but it failed to name the games.
More than 120 games are due to hit Google's streaming service in 2020, Google promised.
"Looking at our upcoming lineup, we are tracking more than 120 games coming to Stadia in 2020, and are targeting more than 10 games in the first half of this year alone that will be only available on Stadia when they launch," Google said in a note to press today.
"We're working with our partners to share more on those games soon."
Currently Stadia has just one timed-exclusive: Gylt, from Rime developer Tequila Works. Gylt is expected to launch on non-Stadia platforms once its exclusivity period expires.
Coming in the next three months is support for 4K gaming on the web, further assistant functionality when playing on the web, support for additional Android phones and wireless gameplay on the web through the Stadia controller.
Stadia launched in November 2019 and since has been dogged by reports of low player numbers, question marks around its business model and its lack of launch features. Google has suffered a number of embarrassing headlines around the reality of the offering versus the promise of Stadia's pre-launch marketing.
"When Stadia launched in November, we delivered a great gaming experience for players, and we continue to work toward our long-term vision for the future of gaming," Google said.
Since launch, Google added six games to the Stadia Pro premium subscription (three months of which you get with a purchase of the £119 Founders' Edition). It also bought Journey to the Savage Planet developer Typhoon Studios, which is now a part of Stadia Games and Entertainment.
However, it's been a quiet couple of months for Stadia, which has sparked questions from some owners of the tech. Google said toward the end of January it will share more about the games coming to Stadia Pro in February. A free version of Stadia is also set for launch at some point in 2020.